16-year-old Surat boy Mohit Churiwal sets example
Mohit Churiwal is a sixteen-year-old boy from Surat, Gujarat is setting an example to others by his hard work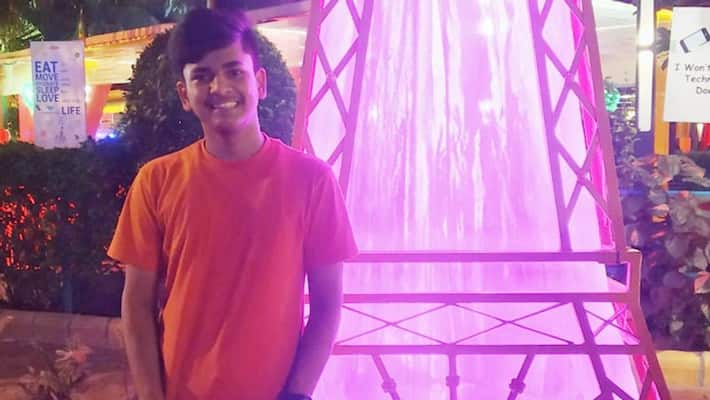 Mohit Churiwal started his professional journey by working for a website called Instamax and today he is a proud owner of his own media company called Maxternmedia. He also has his own news website called Maharashtra Republic. He owns a  blog website called https://maxternmedia.com which posts about different influencers and it also provides other information. 
He also handles social media pages like "Time 4 Knowledge"," Fact Run", "The Dazzling Facts", "Logic Detector" and "Fact Gyan" which have an active audience. He has managed to amaze people by showcasing his skills on digital strategies and remarkable content, which is why he is loved by many people. He has also worked for app promotions like RozDhan and Vigo app on Instagram.
Today he is really successful in his life but his journey wasn't a cakewalk. In the year 2017, he started his own YouTube channel called "Tutorial Mohit" but it was suspended due to policy violation. But he didn't give up and he started his own social media page named "Updated_Facts". But his page got hacked leaving him miserable. But he refused to give up and that is the reason of his success. He has always been a person who believes in passion and dedication. 
When he started his own company he had more than fifty client on its very first day. His blog website i.e. https://maxternmedia.com attracted more than fifty thousand audiences in its very first month. This was possible only because of his hard work and dedication. He also has a great amount of fan following which means people love him and his work and he deserves every bit of it.
Mohit comes from a family where his father is a businessman and his mother is a homemaker. He also has friends who are really supportive. His friends worked with him on the idea of creating the news website which is Maharashtra Republic. Even though he is successful today, he still keeps working hard to keep growing professionally as well as personally. When other people of his age were busy worrying about their results and other important entrance exams he was busy building his professional life and that's what sets him different from others. He also believes that taking risk helps in professional growth and that's what he did when he decided to start his own company. He is improving his skills with the passage of time and we all know that it will help him to achieve his dreams. When he was asked about his success he said " 
Winners embrace success," and that is something that motivates each of us.
Last Updated Jul 18, 2020, 12:34 PM IST