A woman scored 160 in a T20 match, while the rest of the team was dismissed for 0.
It was an Under-19 Women match in South Africa's Pretoria.
Don't miss to check the epic scorecard below.
Mpumalanga's opening batter, Shania-Lee Swart, a one-woman-army, single-handedly thrashed the opposition's bowling attack. She smashed 160 off 86 balls, and that knock was inclusive of 12 sixes, and the ball crossed the ropes 18 times.
Although it was a match of no relevance on the international level, the scorecard will astonish cricket fans across the globe.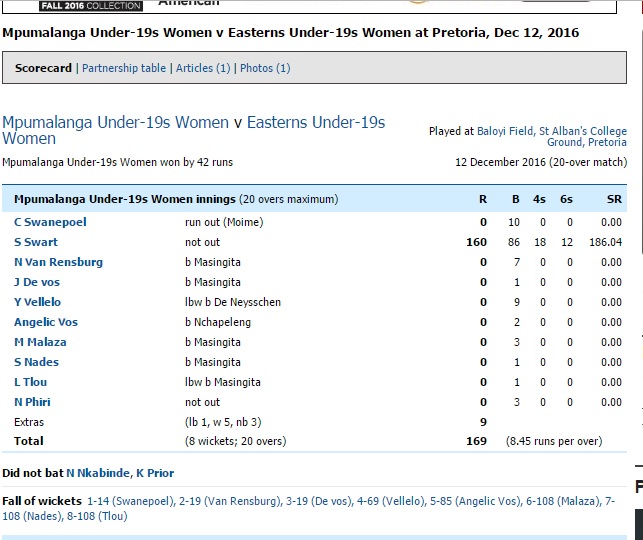 Out of 129 balls, she faced 86, and the left of 43 balls was divided among the other 10 players, who shocking failed to add even one run on the board.
And guess what?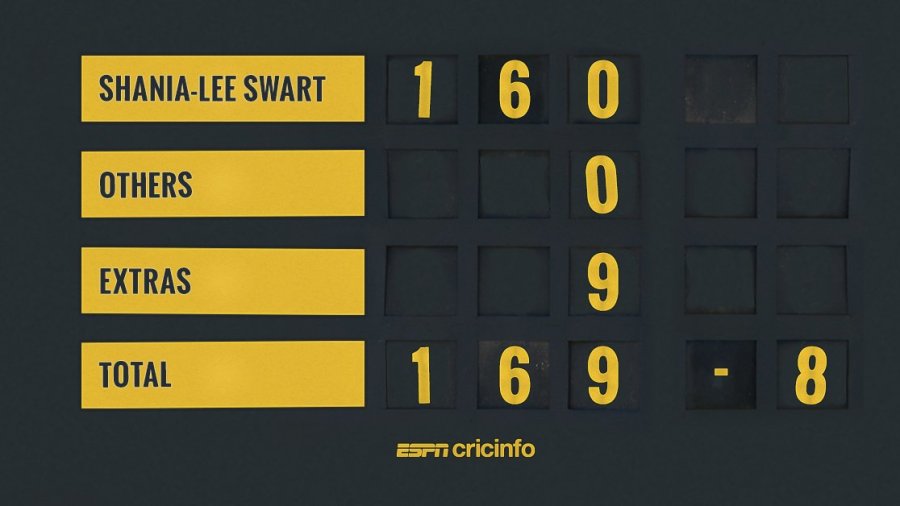 Source: ESPNCricinfo
Shania-Lee Swart thrashed the Eastern women by 42 runs. What a match it would have been!
Last Updated 31, Mar 2018, 6:59 PM IST