FIFA ambassador Maradona was in South Korea recently.
He was there for the promotion of Under-20 World Cup.
FIFA ambassadors Maradona and former Valencia midfielder Pablo Aimar were in Suwon for the promotions for the Under-20 World Cup.
As part of their duties, the Argentinian pair engaged in a friendly match with the local schoolkids and Maradona - never one to miss an opportunity to entertain, went on to punch the ball into the back net. And in the process, he recreated (almost) the infamous "Hand of God" goal that ultimately sent England home from the 1986 World Cup.
Sadly, the 56-year-old couldn't quite get the technique right and instead pushed the ball away from goal before receiving a yellow card from the referee.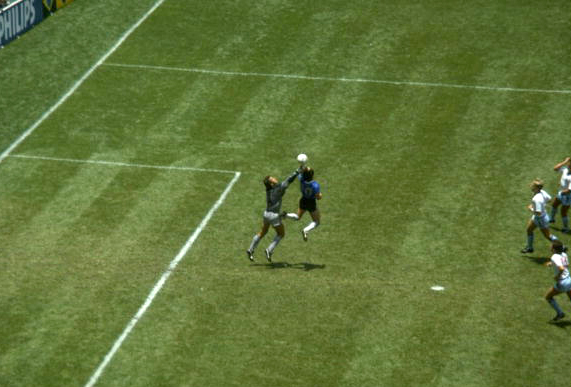 Maradona once again has proved that he has absolutely no remorse over his past transgressions.