WWE: Is Bray Wyatt returning at Extreme Rules 2022 PPV? Here's the latest update
WWE has been teasing Bray Wyatt's return for quite some time in the form of Easter Eggs. While reports have suggested the same for the past few weeks, fans are getting desperate and impatient. Here's the latest on his possible return.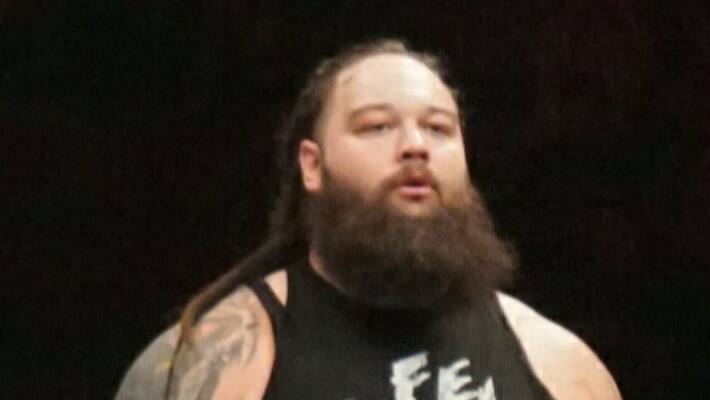 Former World Champion Bray Wyatt's release from World Wrestling Entertainment (WWE) was a shock to all last year. Nearly a year since, there are reports that he is possibly on his way back, while WWE has been teasing his possible return in some way or the other, mainly in the form of Easter Eggs. Recently, two significant hints were dropped on his possible return on Monday. A bar code was displayed, which upon being scanned, redirected to a WWE page, where a Jefferson Airplane song "White Rabbit" was played. As fans were left wondering, we analyse what it means and what is the latest update regarding his return.
As for the 'White Rabbit' song, it can be linked to one of Bray Wyatt's toys a few years back, popularly known as 'Rambling Rabbit'. While it strongly hints towards Wyatt, some fans are also confused if it is a play, as WWE might be hinting toward current WWE Superstar Karrion Kross, who had the gimmick of the 'White Rabbit' during his Lucha Underground days.
ALSO READ: WWE - Triple H announces Survivor Series War Games 2022; what is it all about?
Considering the second hint, WWE shared a poster of its upcoming Extreme Rules pay-per-view (PPV) on social media, featuring the 'Fight Pit' match between Matt Riddle and Seth 'Freaking' Rollins. What was notable is that above Riddle's left shoulder was the lantern that Wyatt popularly used. While hardly anyone noticed it, it can be considered one of the major hints that the 'Eater of the World' could be returning.
Also, on Monday, during a match involving former WWE Women's Champion Alex Bliss, the lights went out briefly before coming back. While it could have been a technical glitch on WWE's part, fans have been hinting toward Wyatt's return, while Bliss, formerly an ally of Wyatt, could also be linked to his comeback.
ALSO READ: WWE - Is Logan Paul next in line to get a title shot against Roman Reigns?
In the meantime, as per Fightful Select, it all indicates Wyatt's return more than Kross's. However, sources in WWE have refrained from confirming if it is all about the former World Champion. The publication has also reported that the WWE production members are unaware of what these teases mean. In contrast, WWE hasn't officially listed these teases in their TV tapings, piling up the mystery.
Last Updated Sep 21, 2022, 3:15 PM IST