Priyanka Goswami specialises in track and road events and is one of the fast-rising athletes. She came up with a record-breaking performance during the eighth National Race Walking Championships. As a result, she has now sealed her place in the 2020 Tokyo Olympics.
India's athletics performance in the global competitive stage, especially in the Olympics, is getting better with each passing edition. The upcoming 2020 Tokyo Olympics is likely to bring in similar intensity from the Indians, with some new faces set to fight it out in some sectors.
Similarly, India's race walker, Priyanka Goswami, has become a new sensation after sealing her place in the 2020 Tokyo Olympics. She managed to do so in a commendable fashion, as she won the eighth National Race Walking Championships in the 20km race walk category. In what was a record-breaking performance, she set a new benchmark of 1:28:45, while the qualifying mark was 1:31:00.
It would be her maiden Olympic appearance, as Priyanka is all focused on her goal and the road ahead as she prepares for the biggest challenge of her career. Speaking exclusively to Asianet Newsable, Prianka spoke on her latest feat as she prepares for the Olympics, besides speaking on her career and her goals ahead.
How do you feel after qualifying for the Tokyo Olympics, which is indeed a historic achievement for you?
Feels good. It's like a dream come true. I would now be competing in the Olympics and represent India, which is a historic feeling. However, I felt even better after my record-breaking performance during the National Championships.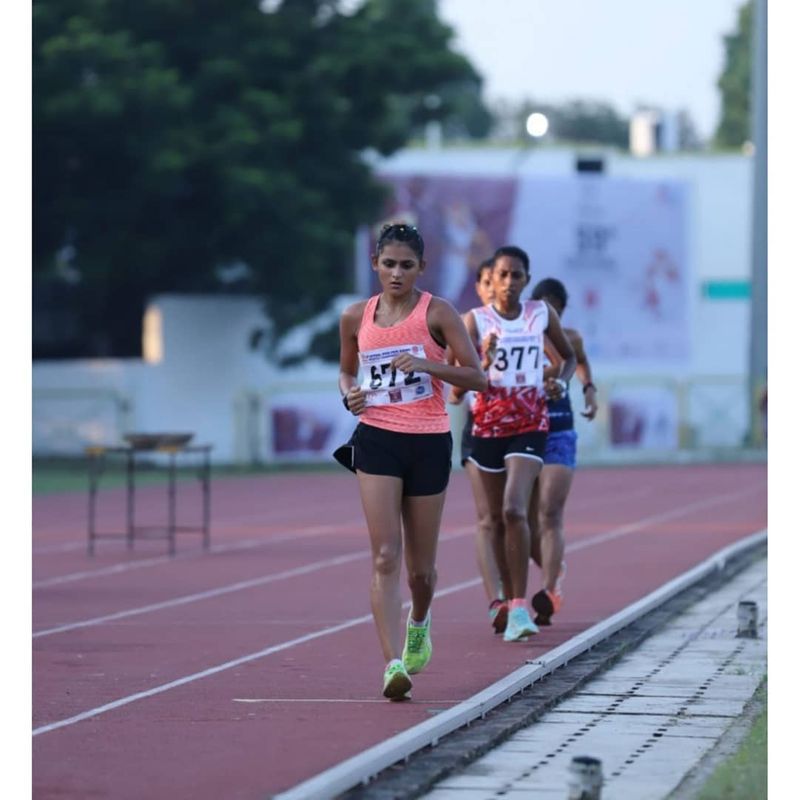 Were you aiming for the record during the National Championships?
Not exactly. While I was practising, I was quite aware of the target and how much time I can attain it. I wasn't really thinking about the record but was aiming to put in my best and come up with my best performance ever. I was consistently aiming at touching 1:28:00. I wasn't even aiming for finishing first or second, but my personal time limit.
What are the special preparations you are currently doing for the Olympics?
I am just done with my quarantine, so the preparations for the Olympics would now begin. The hard work that I have to put in now would be double/triple of what I usually do. I would also set a different time target for the Olympics and prepare accordingly.
How are your coaches helping you out?
My coach has told me to prepare a work routine and circle, which would involve practising, having food at the mess, and going back to the hostel. I should not mess with this routine and not distract myself elsewhere by venturing out. Besides practising, my coach supports me in almost everything, as he has become more or less like my guardian.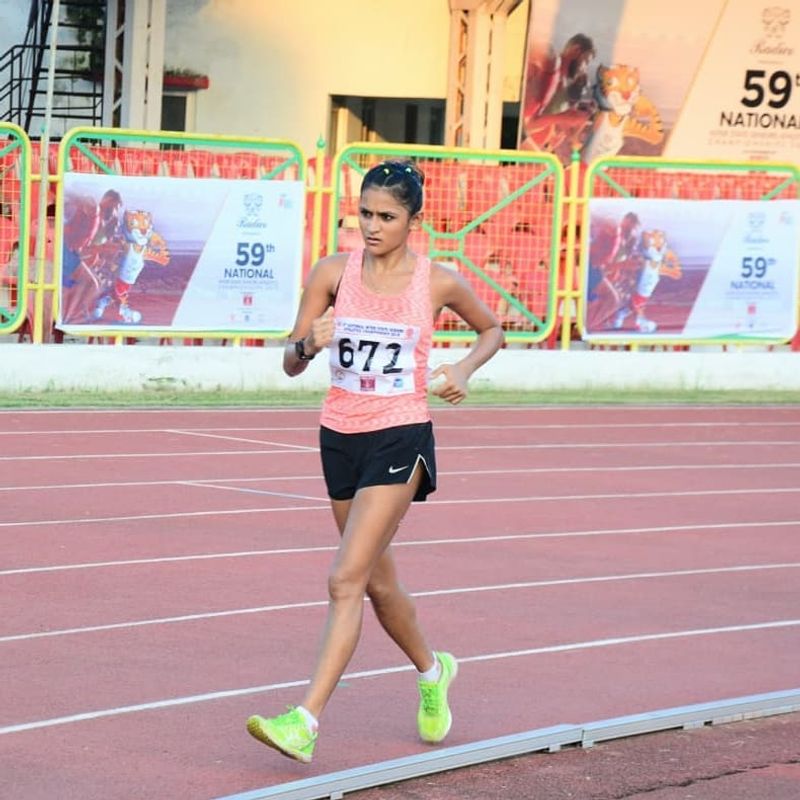 Were you interested in athletics since childhood?
I used to perform gymnastics initially. While I was staying at the Lucknow hostel, we used to have a physical trail. During that training, I generally used to finish first in races. It is thereon that I realised that I could do well in the running and decided on joining athletics. However, since I was actively pursuing gymnastics, it initially became difficult for me to switch sport.
Notwithstanding, since I always wanted to get out of Lucknow after I passed the eighth division from my school, I shifted to Merrut for the ninth division. I focused on my studies for a couple of years before deciding to pursue athletics again. Gaurav Tyagi, my coach back then, helped me out and conducted my fitness workout in a couple of months.
Since then, I also started participating in a few local tournaments but could not finish on the podium and mostly finished at fourth or fifth. While I failed in the races, my coach asked me to participate in race walking. I did so and managed to finish third, thanks to my flexible and fit body. It is since then that my coach asked me to pursue race walking full-time.
ALSO WATCH: Aanchal Thakur participate in World Ski Championships 2021
How did your parent support you during this phase? Did they want you to pursue athletics, or rather an academic career?
I was usually good in academics, besides participating in extra-curricular activities. My parents believed that I am intelligent and can make a call on career decisions on my own. They never stopped me from doing anything and gave me a free ticket to pursue my career choice.
Bhawna Jat would also be participating with you in the Olympics in the 20km race walk. Have you interacted with her on the upcoming plans?
She trains under a different coach, so we haven't really discussed the Olympics' plans or techniques. Although we would be competing individually for a medal in the category, we have to ensure that India comes out on top. Who wins the medal does not matter, as long as it's my nation that wins it.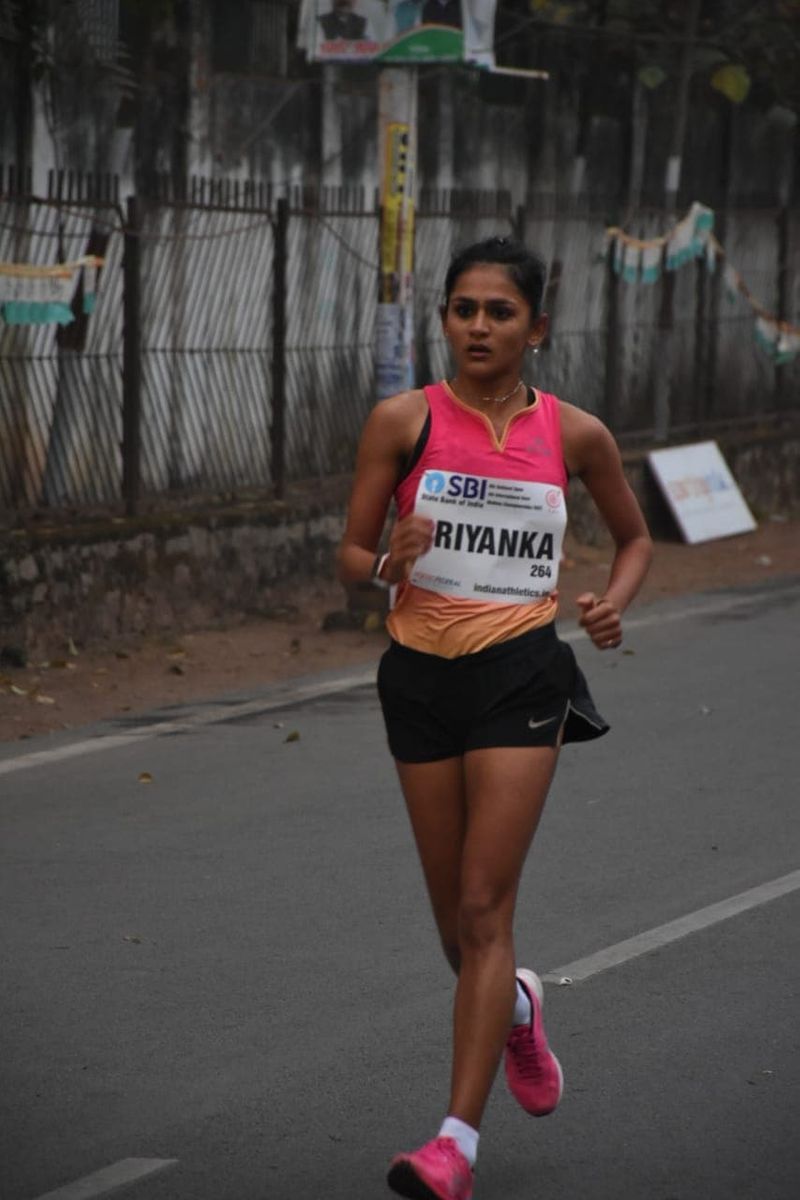 Overall, what are India's chances of faring in this department across women's and men's division?
Men have always maintained their spot in the top-ten. They finished 10th in London, while in Rio it was 13th. They haven't competed in this category for more than a year, as there are barely any competitions held in India. However, if they perform outside India, there are chances of them winning medals. Also, it somewhat depends on luck since it is a technical event.
Which are the areas where there is room for improvement?
It all depends on the amount of hard work we put in. Now that I have managed to attain it at 1:28:00, I would aim for 1:27:00 or 1:26:00. The coaches keep pointing out the areas where we need to improve while we adhere to the guidelines set by our coach and never bunk it. However, I feel that there is still some room for improvement in speed and technique.
Have you interacted with the Sports Authority of India or Sports Minister Kiren Rijiju following the Olympic qualification?
As of now, I haven't had interaction with either. However, Mr Rijiju would be coming to Bangalore soon, as I would be having a chat with him soon.
What are your future plans?
2020 was mostly marred with tournament cancellations. I have already qualified for the World Championships. There are a few more tournaments I'm looking to participate in, like Athletics Championship, Asian Games, Asian Championship and the Commonwealth Games. As long as my body permits, I would keep performing.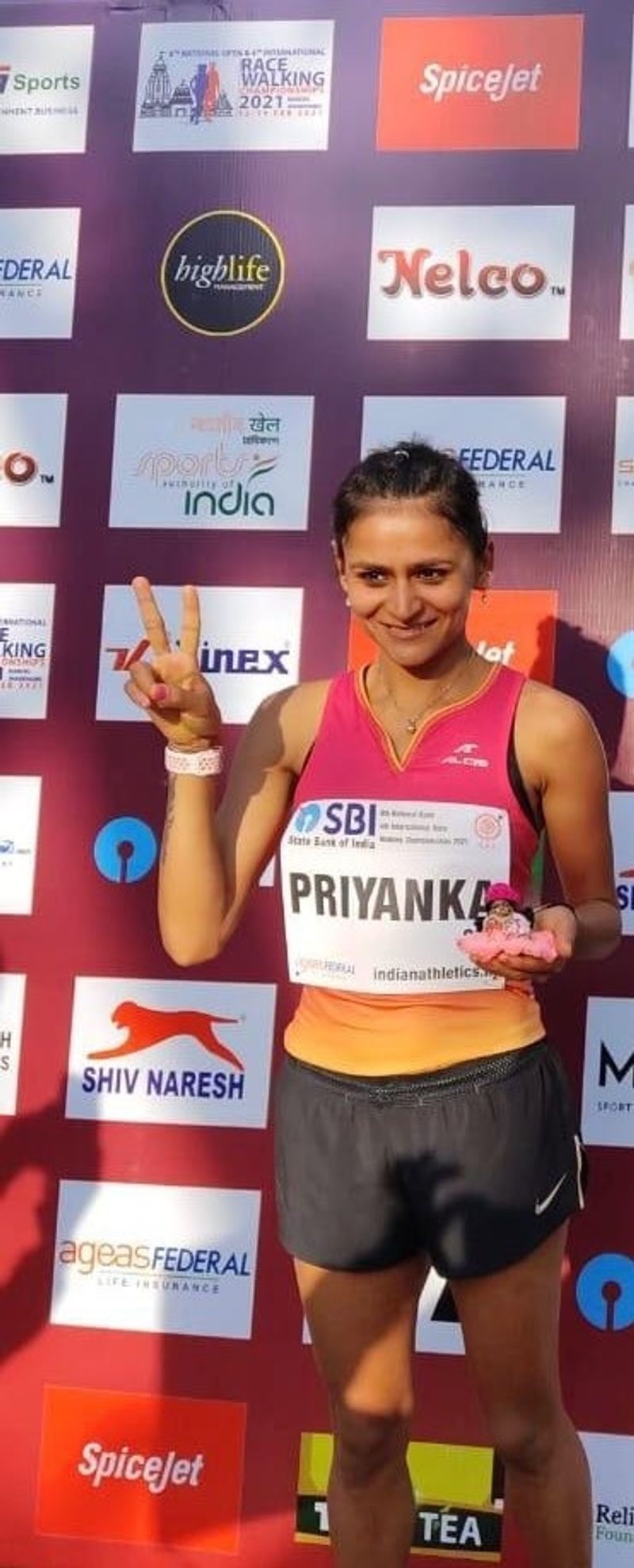 Who has been your idol while growing up?
I have never considered anyone as my idol. I have always focused on getting myself better. I have been my own motivation and wanted to create my own identity. I never wanted to be like someone.
How did you keep yourself engaged during the COVID lockdown and which was the area you focused on most?
I mainly focused on my mental strength. (laughs) We were stuck at a place for almost eight-nine months and was highly irritated. More than physically, I had to work out mentally. I performed meditation regularly to maintain the peace of my mind.
What message would you like to give to the upcoming budding young athletes?
I would say that hard work is never wasted. Keep working hard and it would eventually pay off at a point. I have been doing the same for so many years. There have been numerous tournaments where I have underperformed. However, my hard work is really bearing fruits now. So, the idea is to never give up. If the hard work does not initially pay off, give it a second/third try. Never get demotivated. The more we work hard, the more the reward is to go in your favour.