Bomb scare causes cancellation of Man United match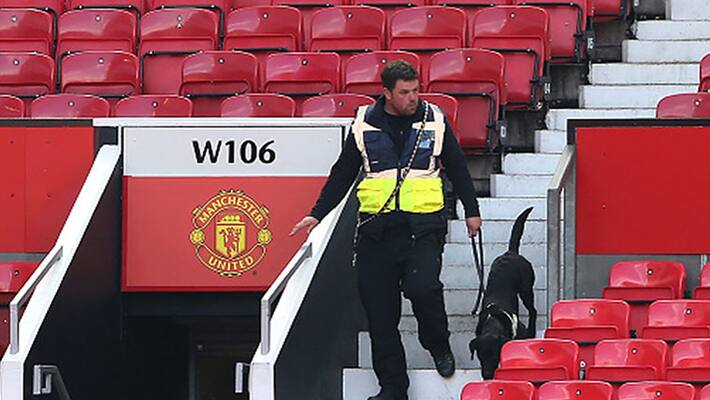 The EPL season's last league game for Manchester United was abandoned after a suspect package was found at the Old Tafford stadium here on Sunday.
Scheduled for a 3 p.m. start, the game was first delayed by 45 minutes, but officials soon called it off owing to a 'code red' security alert.
Police and sniffer dogs flooded the stadium, even as over 20,000 fans were asked to vacate the premises.
"Due to the discovery of a suspect package in the North-West Quadrant of the Old Trafford ground, the match against Bournemouth has been abandoned today on police advice," a message posted on United's official website read.
Last Updated Mar 31, 2018, 6:36 PM IST