Manchester United team bus attacked by Hammers fans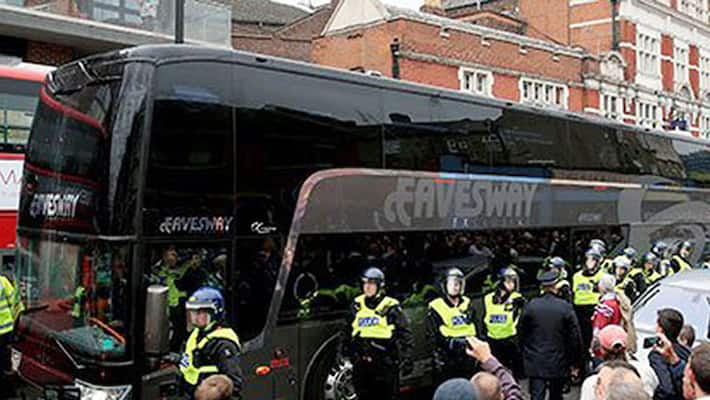 Raucous fans outside the Boleyn Ground turned violent and hurled bottles and beverage cans at the vehicle, shattering the windows.
United player Jesse Lingard even uploaded a video shot from within the bus. The video shows most players keeping away from the windows, busy on their phones and not paying much attention to the ruckus outside.
The violence delayed the game was delayed by 45 minutes.
"It wasn't nice. The coach got smashed up, but we're here now, so have to prepare for the game and go out and do our job," was what United captain Wayne Rooney had to say.
Last Updated Mar 31, 2018, 6:48 PM IST