Pulwama attack: KSCA removes Pakistan cricketers' photos from Bengaluru's Chinnaswamy Stadium
KSCA took a decision on Sunday (February 17) to take down the pictures of Pakistan Prime Minister Imran Khan, who led his country to 1992 World Cup triumph in Australia, Shoaib Malik, Inzamam-ul-Haq, Shoaib Akhtar, Javed Miandad and also former Pakistan President Pervez Musharraf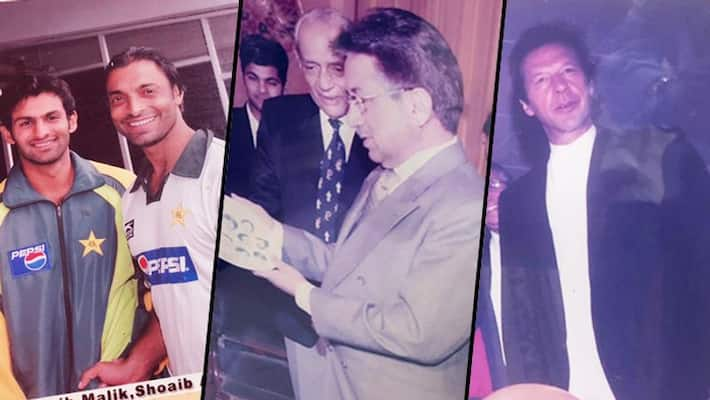 Bengaluru: Pakistan cricketers' photographs have been removed from the M Chinnaswamy Stadium as the Karnataka State Cricket Association (KSCA) expressed solidarity with the armed forces after the Pulwama terror attack which claimed lives of 40 CRPF men.
KSCA took a decision on Sunday (February 17) to take down the pictures of Pakistan Prime Minister Imran Khan, who led his country to 1992 World Cup triumph in Australia, Shoaib Malik, Inzamam-ul-Haq, Shoaib Akhtar, Javed Miandad and also former Pakistan President Pervez Musharraf.
Also, a group picture which had all teams including Pakistan from the 1992 World Cup was removed from one of the walls at the stadium.
"A decision was taken on Sunday (February 17) to remove all the photographs of Pakistani cricketers at the Chinnaswamy Stadium. Also, there were bats autographed by Pakistan teams when they visited Bengaluru to play matches. They too were removed," Vinay Mruthyunjaya, official spokesperson of KSCA told Newsable.
"We at Karnataka State Cricket Association to show our solidarity and support to our armed forces; and to express our strong protest against the recent terrorist bombing at Pulwama, we have brought down all photographs of Pakistan cricketers including Imran Khan," he added.
KSCA has followed in the footsteps of other cricket associations in the country in removing Pakistan players' images. Punjab Cricket Association (PCA) and Rajasthan Cricket Association (RCA) had done the same earlier.
"As a humble step, the PCA has decided to show its solidarity with the families of martyrs of the Pulwama attack. There is so much anger in the nation against the heinous attack and PCA is no different in this," PCA treasurer Ajay Tyagi had said.
It was Cricket Club of India (CCI) in Mumbai that first covered Imran's portrait at Brabourne Stadium.
"See, CCI is a sports-club and we have photographs of past and present cricketers from all countries. We wanted to show, in our way displeasure on whatever is happening right now. It is mark of protest. We have covered it as of now but can't say right now if we would take it down," CCI president Premal Udani had told PTI.
Last Updated Feb 20, 2019, 10:00 AM IST