Video: Kohli and Gayle shake a leg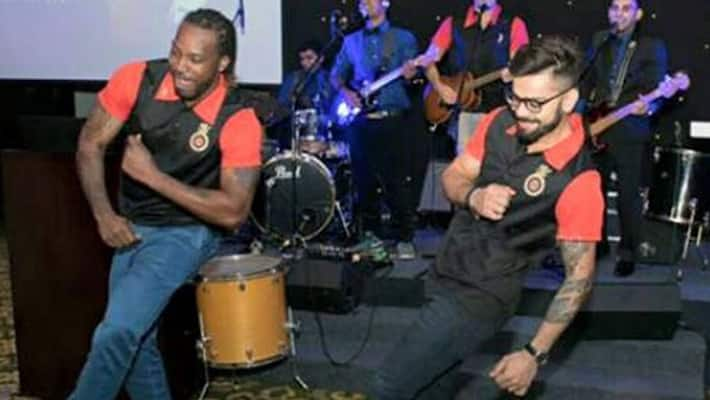 Chris Gayle, who recently became a father, has returned to India for the ongoing IPL. And how!
 

The hulking West Indies opener celebrated fatherhood - and indeed his return to Bangalore - by shaking a leg at a recent party in the city.
Accompanied by his Royal Challengers Bangalore teammate Virat Kohli, Gayle was observed grooving to some fun music, as Shane Watson (vocals and guitar) belted out popular oldies such as 'Twist and Shout' and 'La Bamba'.
On evidence, it appears tough to choose between the dancing skills of Gayle and Kohli. As tough perhaps as deciding who the more explosive batsman is.

P.S. - A special round of applause for axe-man Watto.
Last Updated Mar 31, 2018, 6:43 PM IST