Is upcoming El Clasico Lionel Messi's last? Zinedine Zidane comments
Lionel Messi is an Argentine superstar footballer, having made a name for himself, having played at Barcelona throughout his career. He would be taking part in his 45th El Clasico on Saturday. However, it could be his last, as he is contemplating a move away from Camp Nou.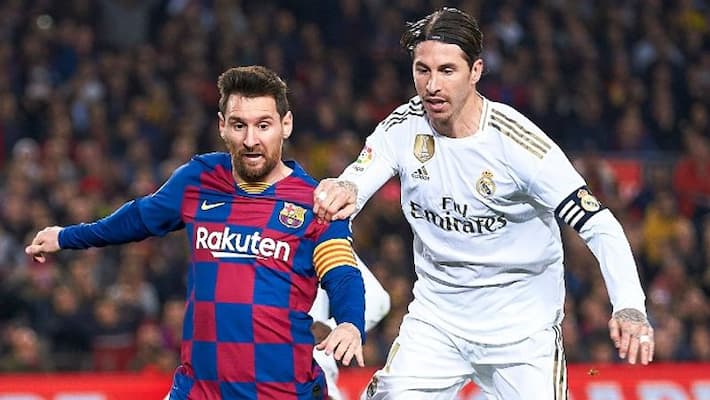 Argentine football superstar Lionel Messi is genuinely one of the greatest of all time. Furthermore, having won record six Ballon d'Or titles has cemented his legacy.
He has also made a name for himself by playing for Spanish giant Barcelona throughout his career, having begun his senior career with the Catalan in 2004. Since then, he has attained numerous success, including four UEFA Champions League title wins and ten La Liga titles.
El Clasico
On Saturday, he would be taking part in the El Clasico at Santiago Bernabéu, the famous fixture where Barca and Real Madrid go head to head. It would be Messi's 45th El Clasico appearance.
While fans wish Messi would feature more such El Clasico's, there are optimisms from many, as experts and pundits contemplate that this could be his last El Clasico appearance. It comes after Messi has been pondering on leaving Camp Nou and pursuing challenges elsewhere.
Messi's last?
Meanwhile, Madrid boss Zinedine Zidane has hoped that it is not Messi's last El Clasico. "I don't want this to be the last 'clásico' for Messi. Hopefully, he stays at Barcelona. He's good there and it's also good for the Spanish league. We know how good a player he is," he said, report AP.
ALSO READ: Did Barcelona reject world record transfer fee for Lionel Messi from Inter Milan?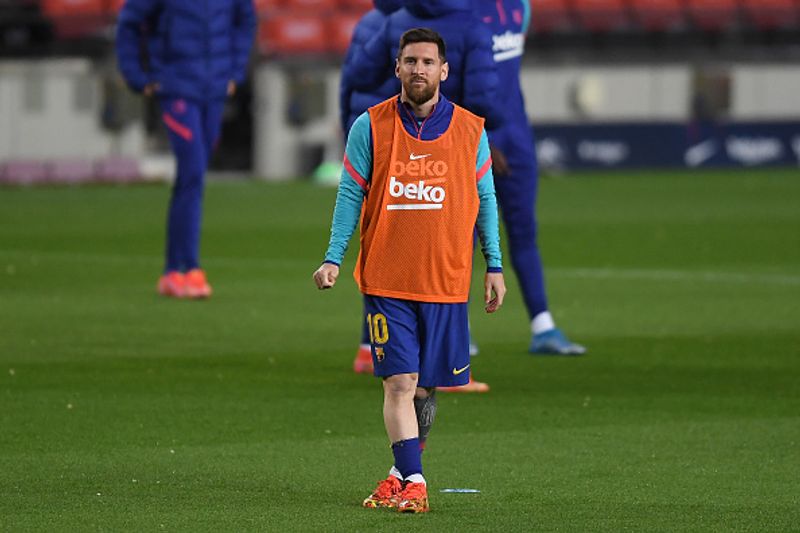 Messi's current situation
Messi's future with the Catalan has been in doubt since the beginning of the season, as he had handed in a transfer request at the end of last season, only to be turned down by Barca. Meanwhile, the club's dismal performance this season, especially getting knocked out in the UCL pre-quarters, has done no good to Messi's stance.
Although the election of new club president Joan Laporta was viral in helping Messi stay, nothing concrete has emerged so far, with both having talks regularly. Furthermore, since Messi's current contract expires at the end of the season, Barca is concerned that it could lose Messi for free if he indeed decides to move on, with Manchester City and Prais Saint-Germain constantly monitoring the situation.
"I hope that Messi can prove decisive because we need him to play at his best and for Barça to also show its best version. For our attack, our passing game, and to create scoring chances, we need Leo," said Barca manager Ronald Koeman ahead of Saturday's El Clasico in Madrid.
Future
Currently, Barcelona is placed second in the La Liga table and is well in the title race, with Real Madrid in third, while Atletico Madrid holds the top spot. In case Messi and co fail to bring the title to Camp Nou, it could be possible that the club ends up empty-handed for the season, which could indeed compel Messi to consider other challenges, either in England or France.
Last Updated Apr 10, 2021, 2:21 PM IST