IPL 2019: RCB Insider Mr Nags ready to surprise fans in IPL 2019?
The RCB squad's 13th man, Mr Nags is all set to entertain his fans and followers by giving them a "peas" of his mind. He also says that there may be a surprise in store for fans.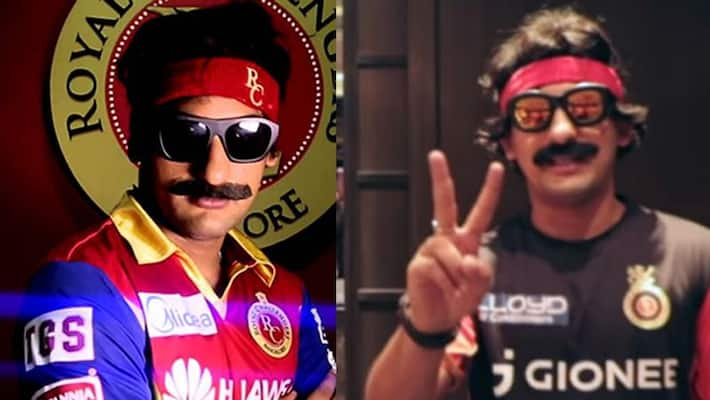 Bengaluru: With the 12th edition of India Premier League (IPL) around the corner, team Royal Challengers Bengaluru's (RCB) 13th man Mr Nags is all set to boost the team and his fans to cheer and support the home team with a mix of humour.
Every year, Mr Nags has done everything possible to pester Virat Kohli and AB de Villiers, this time fans are eagerly waiting to see what more Mr Nags could do.
Speaking exclusively to Newsable, Mr Nags said, "I see a very good mix ya, it is a good mix in terms of experience and young guys. My job is to make content, and I am really excited about it. It is always a pleasure going back to the team, and I have been with the team for four-five years now. It is always exciting to travel with the team and feel the same humour, even during the victory or the loss."
When Newsable asked Mr Nags whether there will be a new character in RCB Insider, Nags said, "Well, there are discussions about it. We have to wait for the season to unfold. And, it is not confirmed."
Among many other hilarious interviews or interrogations if you will, Mr Nags was seen grilling Moeen Ali and Chris Woakes who were the Englishmen of the previous RCB squad. While IPL 2018 was Moeen Ali's first entry into the IPL, Chris Woakes, earlier played for Kolkata Knight Riders (KKR) before joining the RCB side.
However, Mr Nags remains unbeaten in RCB Insider, and introducing another character might further ruin the team's "peas" (peace as per Mr Nags).
Last Updated Mar 8, 2019, 8:13 PM IST