IPL 2019: KSCA invites 60 jawans to watch RCB's home matches in Bengaluru
The Karnataka State Cricket Association (KSCA) will be sponsoring IPL tickets to 60 jawans for each of the seven matches that will be held at Bengaluru's M Chinnaswamy Stadium. This is in partnership with Royal Challengers Bangalore (RCB) and Bharathi Cements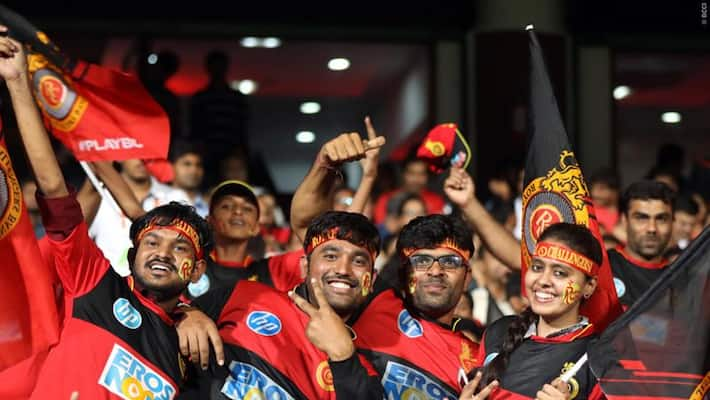 Bengaluru: The Karnataka State Cricket Association (KSCA) has found an innovative way to honour the jawans of our country. The KSCA, along with Royal Challengers Bangalore (RCB) and Bharathi Cements will sponsor tickets to 60 jawans to witness RCB's IPL 2019 matches at home. 
The KSCA, RCB and Bharathi Cements will be equal partners in this venture and will sponsor 20 jawans each.
Also read: IPL 2019: Karnataka's 'Jasprit Bumrah' bowls to Virat Kohli & Co at RCB nets
The M Chinnaswamy Stadium will host seven matches from March 28, 2019 to May 4, 2019. RCB's first home game is against Mumbai Indians (MI).
"The jawans are the pride of our nation. They are the sentinels of our liberty. The Karnataka State Cricket Association (KSCA) in collaboration with the Royal Challengers Bangalore (RCB) and Bharathi Cements have taken the initiative to invite 60 jawans to witness each of the seven IPL matches being played at M Chinnaswamy Stadium from 28th March, 2019 till 4th May, 2019," KSCA said in a media release on Wednesday (March 27).
"The KSCA will be sponsoring 20 Jawans and similarly, both the RCB and Bharathi Cements would each be sponsoring 20 Jawans to witness the matches," it added.
Also read: KSCA, Paytm bring joy to orphan kids as they watch India-Australia T20I
The jawans have now been receiving concessions and acknowledgements after the Pulwama terror attack on the CRPF jawans en route to Srinagar.
The aftermath of this dastardly attack on unsuspecting jawans has ensured that the ones who fight for the safety of our nation get maximum benefits.
A week after the attack on the CRPF personnel, the government had ordered that they can take the commercial flights to report for duty after going on leave.
The government has approved entitlement of air travel on the relevant sectors which will benefit about eight lakh paramilitary forces in South Kashmir.
The home ministry order said that it has approved the entitlement of air travel on Delhi-Srinagar, Srinagar-Delhi, Jammu-Srinagar and Srinagar-Jammu sectors to all personnel of the Central Armed Police Forces (CAPFs).
This is not the first time that the KSCA has stretched their arm outside the realms of cricket. The KSCA was proud of its recent eco-friendly approach during the recent India-Australia T20I match held in Bengaluru.
Under the Green Wicket initiative, the stadium became self-sufficient in water and electricity usage.
The stadium installed rain water harvesting systems and also a 400 KW solar rooftop plant. The stadium also has a 500-kg capacity biogas plant.
These features made Chinnaswamy Stadium the first-of-its-kind stadium installation in the world.
Last Updated Mar 28, 2019, 8:49 AM IST