Former Formula 1 boss Bernie Ecclestone pleads guilty in fraud case
Bernie Ecclestone, the former head of Formula 1 has admitted to fraudulent behaviour in a case involving the non-disclosure of substantial trust funds exceeding £400 million.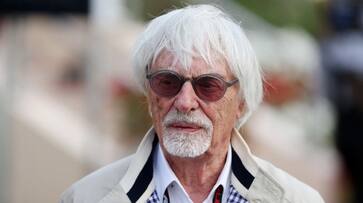 The former head of Formula 1, Bernie Ecclestone has confessed to fraudulent activities related to failing to disclose over £400 million held in a trust located in Singapore. This non-disclosure of the trust to the government occurred in July 2015. Despite having initially pleaded not guilty, the 92-year-old billionaire changed his plea to "I plead guilty" during his appearance at Southwark Crown Court. Ecclestone was slated for a trial next month but opted to admit his wrongdoing.
His charges stemmed from a comprehensive tax investigation conducted by HM Revenues and Customs, characterized as "complex and international." Prosecutors assert that Ecclestone misrepresented the facts by declaring "only a single trust" to tax authorities, which was set up for his daughter's benefit. However, evidence uncovered during the investigation indicated that Ecclestone stood to benefit personally from this arrangement.
During the court proceedings, prosecutor Richard Wright KC contended that Ecclestone knowingly provided "an untrue or misleading" response to HMRC when he claimed not to have any additional trusts beyond the UK. Wright emphasized that as of July 7, 2015, Ecclestone was unaware of the actual circumstances and, consequently, was unable to respond accurately. The complex ownership structure of the accounts in question left Ecclestone uncertain about their tax implications, interest, or penalties. Ecclestone now acknowledges his wrongdoing and the tax obligations associated with these matters.
Also Read: Fact-Check: Cristiano Ronaldo did NOT wave Palestinian flag amid Israel-Hamas war
Last Updated Oct 12, 2023, 3:50 PM IST