Peter Drury in the house! Poetic commentator for Argentina vs Mexico World Cup 2022 clash excites fans
Peter Drury, known by many as the most articulate commentator in the football world, provided commentary during Argentina's clash against Mexico at the Qatar World Cup 2022 on Saturday night at the Lusail Stadium.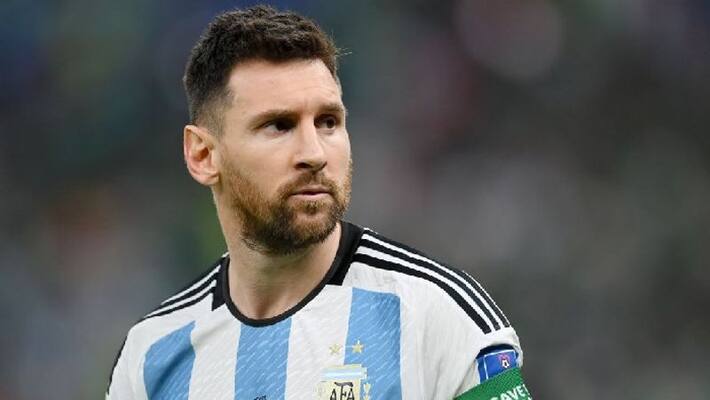 Premier League supporters know the value of the renowned Peter Drury's voice and commentary during a pivotal game. He is currently the most insightful and poetic football commentator. Since the 54-year-old relocated to provide his voice to American viewers at the start of the league season this year, he has been much missed by many fans worldwide.
Now an official commentator for NBC Sports, Peter Drury took the mic during Argentina vs Mexico clash in the Qatar World Cup 2022, sparking enormous excitement among football fanatics who missed the veteran's commentary leading into the showpiece event. The poetic genius had earlier commentated during Brazil's 2-0 win over Serbia, Belgium's 1-0 win against Canada and Netherlands' 2-0 win against Senegal.
Also read: Mbappe magic again! French star equals Messi's World Cup goals tally with brace against Denmark; fans thrilled
Argentina faces Group C rivals Mexico to bounce back from their disastrous opening encounter. Their World Cup dreams are already on the line. While the Albiceleste kicked off their World Cup quest for the third time by losing to rank outsiders Saudi Arabia, Mexico survived a scare to draw with Poland on Tuesday.
Argentina last lost in their opening World Cup game in 1990; Maradona eventually led his team to the championship game. This Messi-led Albiceleste can now secure a crucial opening victory for the 2022 edition, but it will be a challenging task given the expectations of a football-mad nation and a transitional Mexico team.
In his opening lines for Argentina vs Mexico clash at Lusail Stadium, iconic commentator Peter Drury said, "Now that is how World Cup is meant to sound."
Fans of the veteran commentatory were overjoyed to hear his voice for this must-win match for Messi's Argentina. "Peter Drury commentating in Argentina vs Mexico. Thank god!" said on user on Twitter.
"Peter Drury in commentry is what you need for a day like this," noted another fan of the poetic commentator, while a third added, "Peter Drury can give you an orgasm through his commentary."
Also read: Fans go berserk after Poland star Robert Lewandowski breaks World Cup curse with goal against Saudi Arabia
Here's a look at some of the other reactions of fans upon hearing Peter Drury during Argentina vs Mexico clash:
Last Updated Nov 27, 2022, 12:42 AM IST