Final showdown: Murray, Djoko battle for World No. 1
Djoko and Murray will lock horns in ATP World Tour Finals 2016 on Sunday.
Whoever wins will end the year as World No. 1.
Murray replaced Djoko as No. 1 last week.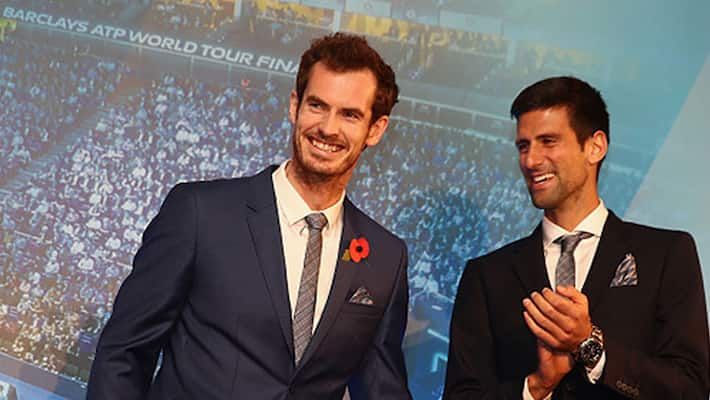 Murray, who ended Djokovic's 122-week run as World No. 1, is just one win away from a dream end season.
Murray played a three-hour 39-minute semi-final match against Milos Raonic on Saturday - the epic match was eventually ranked as the longest clash in the history of ATP World Tour Finals.
After losing the opening set, the World No. 1 fought back to seal the next two sets.  Meanwhile, Djokovic thrashed Japan's Kei Nishikori 6-1, 6-1, giving out the message that beating him will be no cakewalk for Murray.
The Serb while compared to Murray will be fresher regarding energy levels as his victory in the last few rounds have not been hard fought. On the other hand, Murray received tough fights from his opponents that surely have drained him to a  great extent.
Djokovic leads the head to head 24-10, and it was him who triumphed when these two clashed the previous time. It was the final of French Open 2016, and with that victory, Djokovic had completed a career grand slam.
Murray, with victories in Wimbledon and US Open, he still needs an Australian Open and French Open title to achieve that milestone.
Last Updated Mar 31, 2018, 6:33 PM IST