Exclusive Interview: Meet 18-year-old Devdutt Padikkal, the lone Bengalurean in RCB squad for IPL 2019
'Obviously, Virat Kohli and AB de Villiers are greats in the game and to be a part of the same dressing room as them is in itself a big achievement for me. I am looking forward to learning a lot from them,' Devdutt Padikkal said when asked about how excited he is to meet the duo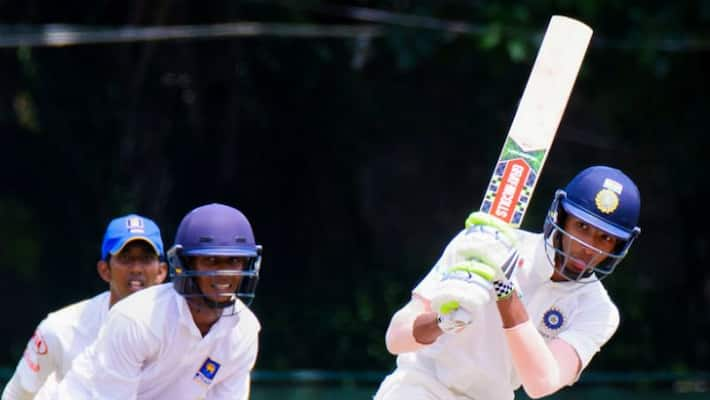 Bengaluru: Royal Challengers Bangalore's (RCB) fans have often rued the fact that the Indian Premier League (IPL) franchise has ignored local talent in Karnataka.
Once again, it was the same story. However, RCB have bought one player from Bengaluru. It is the 18-year-old Devdutt Padikkal, who was picked in Tuesday's auction in Jaipur, for Rs 20 lakh.
The left-handed Devdutt will be the lone Bengaluru boy in the RCB squad for IPL 2019. And he is excited to sharing the dressing room with captain Virat Kohli.
"As a Bengalurean, every cricketer dreams of playing for RCB. So, it is a great opportunity for me to represent the franchise in my first season in IPL," Devdutt told Newsable in an exclusive interview on Thursday.
Proper cricket shots, elegance, 19 years old and a local! We're elated to welcome one of our own, Devdutt Padikkal to RCB! #PlayBold #BidForBold #IPLAuction pic.twitter.com/KQhksSFeDY

— Royal Challengers (@RCBTweets) December 18, 2018
Devdutt has played for India Under-19s, coached by Rahul Dravid. Recently, he made his first-class debut for Karnataka and struck two half centuries in the ongoing Ranji Trophy.
He calls it a "big achievement" to share the dressing room with Kohli and AB de Villiers.
"Obviously, Virat Kohli and AB de Villiers are greats in the game and to be a part of the same dressing room as them is in itself a big achievement for me. I am looking forward to learning a lot from them," he said when asked about how excited he is to meet the duo.
When queried how he followed the auction, he revealed, "I had just come back from a Ranji Trophy game (against Gujarat in Surat) and tuned into watch the IPL Auction. I was watching the auction with my family. When my name came up, honestly, I did not expect anything. I was about to get up and walk away when RCB picked me. Everyone at home got excited and we were jumping around. Everyone was really happy. Immediately my phone started ringing. There were a lot of messages coming in as well."
For Devdutt, the year 2018 has been good and he stressed on the importance of Ranji Trophy.
"The entire year has been really good for me, from Under-19 state games to India Under-19 to KPL (Karnataka Premier League). Obviously, Ranji Trophy is very important. It was really nice to contribute to the team in Ranji Trophy games and hopefully I can continue the same in the remaining games of the season," he said.
We listened! With Devdutt Padikkal, here's a young local talent! Is someone daring enough to do 20 sit ups for our prodigy?#PlayBold #BidForBold #IPLAuction pic.twitter.com/DfjQiaj4PT

— Royal Challengers (@RCBTweets) December 18, 2018
His mantra for his maiden season of IPL would be to be patient and wait for the opportunity.
"I have to be patient and wait for my opportunity. I will just try to learn as much as possible from the greats of the game during IPL. This being my first season, I want to experience it and see how it works," he said.
Recalling his meeting with Kohli a couple of years back, Devdutt said he cherishes the moment when he received a medal from him.
"I had met Virat once. He had come to Bengaluru for an exhibition match organised by Adidas. He had given me a medal and I still have that picture. Now, that I will be playing with him, it will be a different experience," he said.
The IPL title has remained elusive for RCB since the league's inception in 2008. Devdutt hopes the luck changes in 2019.
"Hopefully the luck changes in 2019 and RCB will win the trophy," he signed off.
Last Updated Dec 19, 2018, 5:23 PM IST