Anand 'okay' with Salman Khan's appointment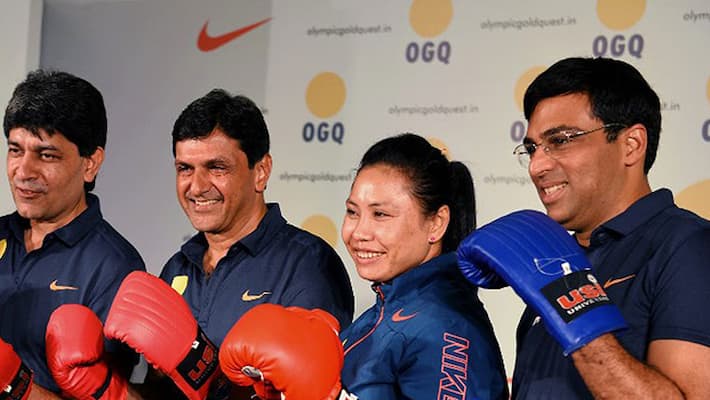 Amid a row over actor Salman Khan's apointment as the goodwill ambassador for the Rio-bound Indian contingent, five time world chess champion Viswanathan Anand on Sunday said he saw no conflict in accepting stars from other fields if the sportspersons' needs are addressed.
"If the things that the sports people need are addressed, then there is no conflict in having non-sports people participate. In fact, we want everyone to get involved," Anand said at an event here.
However, the move was questioned by several members of the Indian sports fraternity, with 2012 London Olympics bronze medalist Yogeshwar Dutt making his displeasure public with a series of tweets barely an hour after the decision was announced.
Pointing out that established sports icons like Milkha Singh and P.T. Usha would have been better choices, Dutt also questioned Salman's contribution towards sports in India.
On Sunday, IOA secretary general Rajeev Mehta said Salman was roped in to attract more public attention towards Olympic sports in the country by drawing on the Bollywood star's mass appeal and popularity among the youth.
"He is the biggest Bollywood star in the country in terms of mass following and our key objective of bringing him on board is to draw maximum attention from the masses, due to which there will be more eyeballs and viewership which will eventually result in popularising Olympic sports in the country," the IOA official asserted.
Last Updated Mar 31, 2018, 6:38 PM IST