BCCI's judgement day!
The Supreme Court gave the BCCI a 24-hour ultimatum to imply Lodha reforms.
The deadline ends Friday afternoon and regardless of BCCI's decision, Indian cricket is set to undergo a revamp.
SC also wants the BCCI to elect new administrators.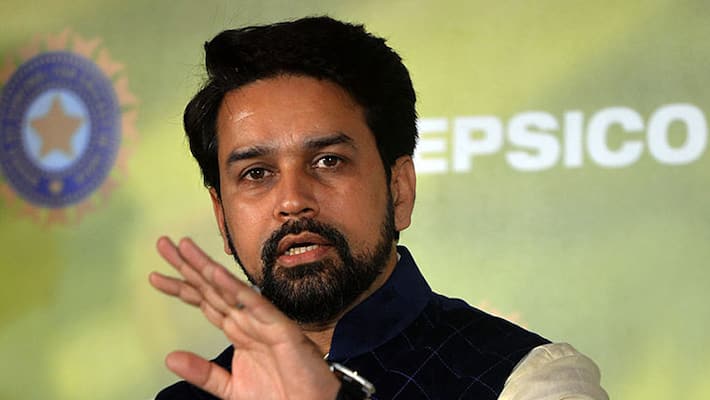 The special bench of Chief Justice T.S. Thakur and Justices AM Khanwilkar and DY Chandrachud have forced Anurag Thakur and Co to take an undertaking saying it would not disburse funds to its member state affiliates if they refuse to carry out organisational Lodha reforms.
After Kapil Sibal, senior lawyer and former MP, speaking on behalf of the Indian cricket board said it would be difficult for the BCCI to take an undertaking immediately, the apex court gave them a 24-hour ultimatum.
Read more: SC gives BCCI till Friday to implement Lodha reforms 'unconditionally'
The deadline ends on Friday afternoon, and regardless of the BCCI's decision, the Indian cricket is set to undergo a revamp.
Read more: Has BCCI hinted the end of Anurag Thakur? 
The Lodha Committee was appointed to clean up Indian cricket, and the Supreme Court has been in full support of RM Lodha-led Committee. The apex court has also stood to Lodha's recommendation of electing new members in BCCI's administration. 
The other reforms recommended by Justice Lodha and Co are BCCI come under the purview of the RTI Act, "one-state-one-vote", an age cap of 70 years on office bearers, no politicians among the administration, etc.
"BCCI thinks it is a law unto itself. We know how to get our orders implemented. BCCI thinks it is the Lord. You (BCCI) better fall in line, or we will make you fall in line. The conduct of the BCCI is in poor taste," Justice Thakur was quoted as saying after the 28 September hearing.
After giving repeated warnings, the BCCI refused to accept the reforms and which is why the Supreme Court is being forced to pass harsh orders. 
Last Updated Mar 31, 2018, 6:49 PM IST