This will make a FC Barcelona fan's day!
Messi, Suarez and Neymar have scored a total of 41 goals for Barcelona.
Suarez and Neymar have extended their contract until 2021.
Meanwhile, Messi who was in doubt, is expected to do the same.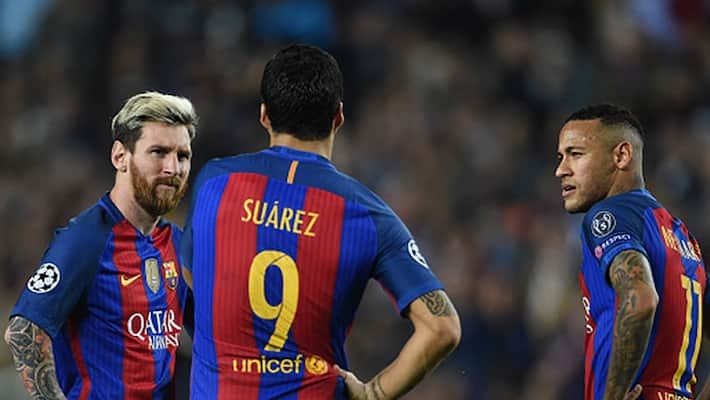 While there were reports about Messi wanting to end his association with Barcelona, various Spanish media houses have reported that last week Messi's father and agent  Jorge Horacio, visited the club and opened talks about extending Messi's original contract, which is due to end in 2018.
Meanwhile, Uruguayan striker, Suarez, whose contract had been under the clouds, finally signed a new one. Now, Suarez will remain at the Camp Nou until 2021, same as Neymar who renewed his contract earlier in October.
Watch MSN's goals so far in 2016:
Ever since Suarez moved from Liverpool to Barcelona in the 2014-15 season, MSN has scored a total of 294 goals for Barca in all competitions.
In La Liga, they have scored 196 goals so far in the 2016-17 season still underway. Out of the 196 goals scored by them in the Spanish League, 80 belong to Messi, 57 to Suarez and 59 to Neymar.
In the last two seasons, they have inspired Barcelona to two La Liga titles, a UEFA Champions League trophies, two Copa Del Rey titles, a Club World Cup and a UEFA Super Cup win.
Last Updated Mar 31, 2018, 6:52 PM IST