Cricket rivalry between Bangladesh and India have hit a new low
Now a Bangladeshi fan has released this insulting image of the Indian tricolour draped around a dog
India will face Bangladesh in the ICC Championship Trophy semi-final on June 15
Cricket rivalry is nothing new. When the Indian cricket team plays Pakistan the stakes are high. There are memes, there are videos , there are slanging matches and boos that begin right from the day the match is fixed. India's equation with neighbouring Bangladesh is also similar, if not more personal.
India will be facing Bangladesh in the semi-final of the ICC Champions Trophy 2017 and true to tradition, the barrage of insults and ugly name calling has begun. Circulating on social media is this image of a tiger draped in Bangladeshi flag pouncing upon a dog which is draped in the Indian tricolour.
It came with a caption in Bengali which when read meant as a taunt 'Let the match begin'.
While it could have been taken in jest if the image were only of a tiger pouncing on a dog, by wrapping the animal in India's national flag, it has angered a lot of cricket fans in India, who are baying for Bangladesh's loss against India.
Here is the image: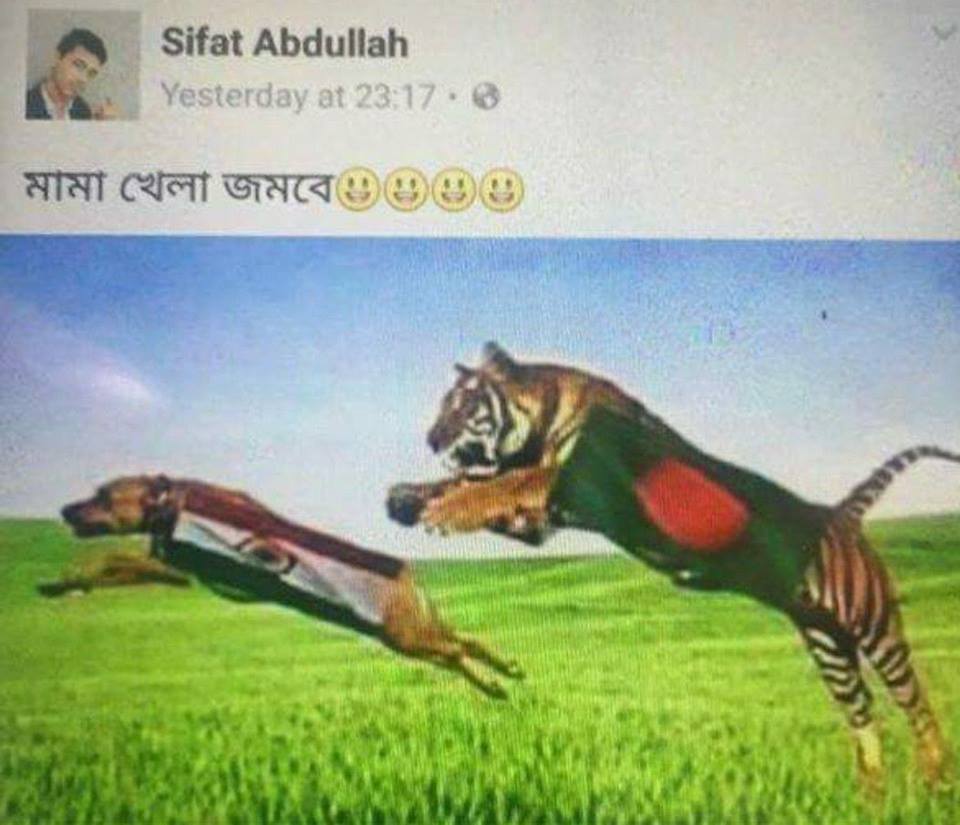 This is not the first time Bangladeshi fans have taken cricket rivalry to heart.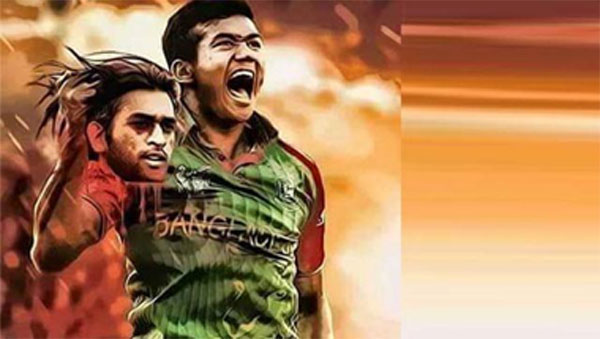 The photoshopped image which has gone viral on social media shows Bangladeshi pacer Taskin Ahmad holding up Dhoni's severed head while letting out a mighty battle cry.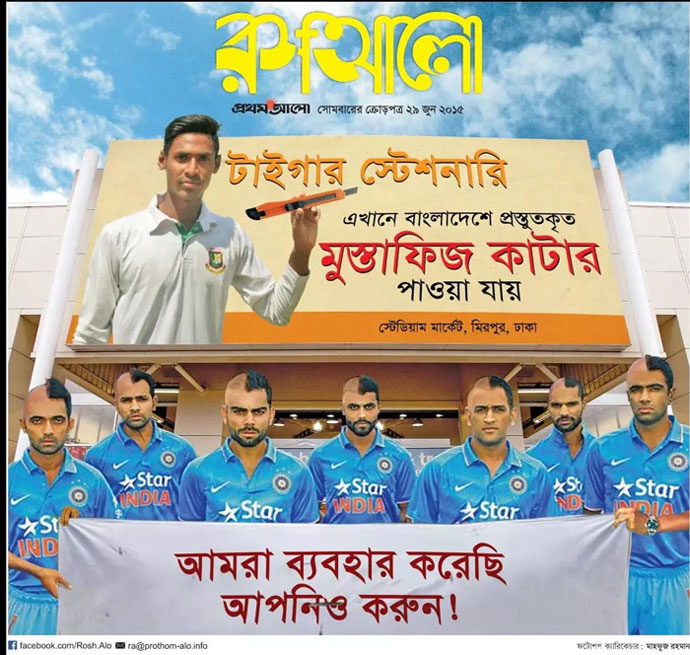 The Bangladeshis also made a poster where Mustafizur appeared with a cutter, and seven top Indian players, including Dhoni and Kohli, shown with half of their heads shaved. 
Earlier last year when the Windies beat India, Bangladeshi wicket-keeper Mushfiqur Rahim tweeted this: