ATP Cup 2021: Daniil Medvedev leads Russia to title victory against Italy
This is Russia's first ATP Cup title. The tournament was into its second edition, while Serbia was the defending champion, before being ousted in the group stage. Russia was up against Italy in the final, as the competition was played in Melbourne.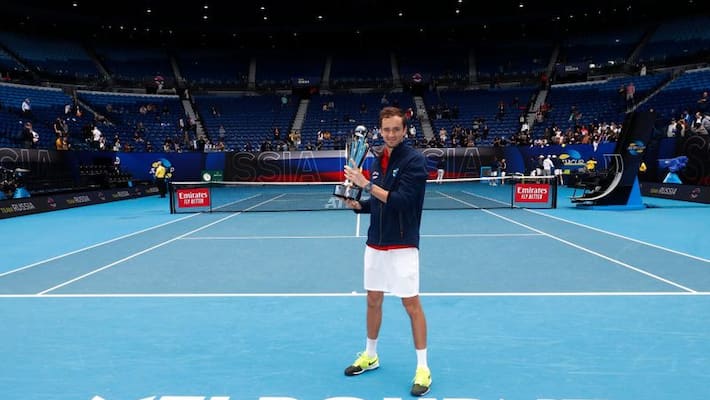 The newly launched world edition of the ATP Cup successfully hosted its second edition in Melbourne, Australia. Meanwhile, Russia outlasted Italy in the final to clinch its maiden title, thanks to some prolific gameplay by world number four, Daniil Medvedev and Andrey Rublev.
Russia was placed in Group D, alongside Argentina and Japan. It topped the group, outplaying both the sides 2-1. In the semis, it was up against Germany, as the former overcame the challenge and beat the latter 2-1.
As things moved to the final, Russia was somewhat the favourite to win it. It all began with the opening game, as Rublev was up against Fabio Fognini, while the former won in straight sets (6-1, 6-2). The next match saw Medvedev outplay Matteo Berrettini in consecutive sets again (6-4, 6-2), as it was a comfortable ride for the Russians to their maiden title glory.
ALSO READ: Novak Djokovic wins for Serbia, Rafael Nadal misses opening game for Spain
Following the game, Medvedev thanked his team for its relentless approach, besides giving a special thanks to Rublev. "I want to thank my team. Andrey won all of his matches. Thank you for being with me here and lifting this trophy in a few moments," he said, reports ATP.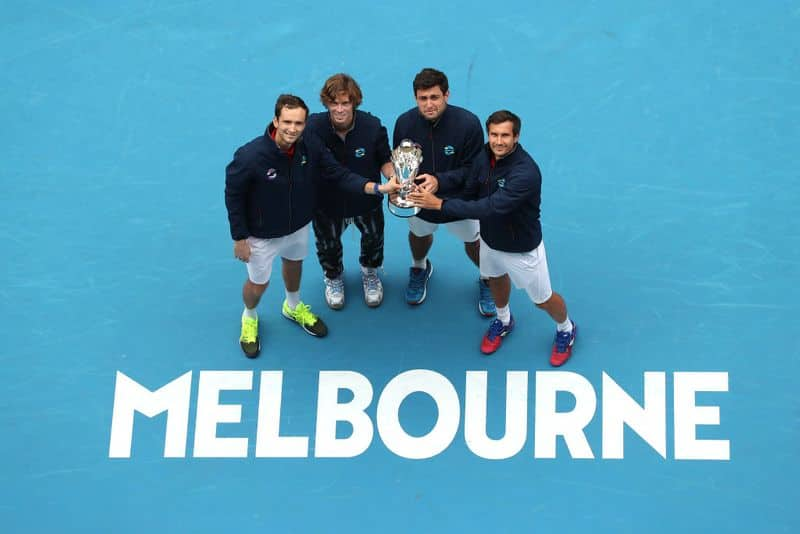 "It's a really big achievement because I also didn't lose a match. Yeah, ten matches against Top-10 opponents, didn't lose a match in these ten matches. It's a big boost in confidence. Even when you lose, you know that you're capable of playing this level, and it helps you for the next time to stand up," he added.
Meanwhile, Russian captain, Evgeny Donskoy thanked his side for believing in him, as he led his nation to glory. "It's such an honour to be part of this team. Thanks for inviting me to be captain. It's not tough to be captain of such a strong team, because they are very easy people. Thanks to you guys, you are playing amazing," he concluded.
Last Updated Feb 7, 2021, 4:52 PM IST