Antonio Conte joins Tottenham Hotspur as new head coach
Tottenham Hotspur fired Nuno Espírito Santo as their head coach following a brutal 0-3 thrashing by Manchester United last Saturday. Meanwhile, Antonio Conte has taken over the reins.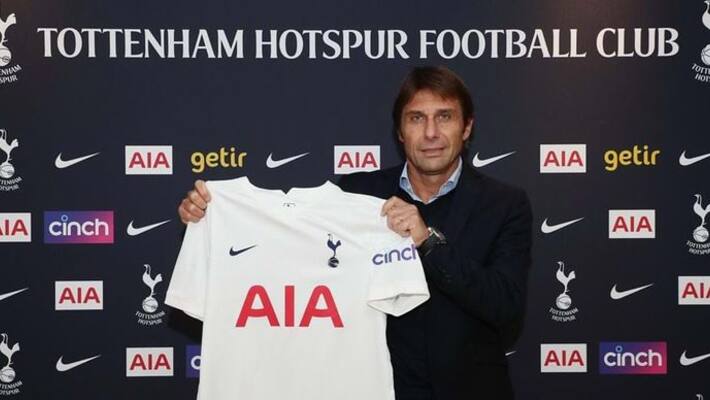 Tottenham Hotspur has roped in Antonio Conte as its new manager. The Italian would be replacing Nuno Espírito Santo. The club announced the same on Tuesday, a day after it sacked former coach Nuno Espírito Santo. The Portuguese was fired after Spurs' brutal 0-3 loss to Manchester United at home last Saturday in the English Premier League (EPL).
ALSO READ: Antonio Conte to replace Nuno Espirito Santo as Tottenham Hotspur coach?
After his appointment, Conte said that he was happy to be back coaching and in the EPL while the club looks to become a protagonist. He hailed its venue, stating that it is one of the best stadiums in the world, which possesses state-of-the-art facilities. He said that he is desperate to work with the team and let the fans know about his passion, mentality and determination, which has given him special recognition.
ALSO READ: EPL 2021-22, Matchday 10 review - Arsenal, Chelsea, Manchester United win; Manchester City suffers shock defeat
He added that his association with Spurs would have happened last season, but following his immediate departure from Inter Milan did not make him mentally prepare for the role in London. He praised club chairman Daniel Levy for entrusting him with the club's task. He concluded by stating that he is happy at having accepted the job with great conviction.
ALSO WATCH: T20 World Cup 2021 - David Warner attempts a Cristiano Ronaldo, tries removing Coca Cola bottles
Conte's first stint in the EPL was with Chelsea between 2016-18, during which he won twin titles and had a win percentage of 65.09. Overall, he has won nine titles as a manager. As for his managerial stats, he has won 315 of the 536 matches he has managed, besides losing just 90, while his win percentage happens to be 58.77. His best stint came with Juventus, where he won 67.55% of his matches.
Last Updated Nov 2, 2021, 7:47 PM IST