Amid coronavirus crisis, China building world's biggest football stadium in Guangzhou for $1.7 billion
China has started building the world's biggest football stadium at a cost of $1.7 billion in Guangzhou. This construction has begun amid the coronavirus (COVID-19) health crisis. The stadium will be Chinese Super League (CSL) side Guangzhou Evergrande's home ground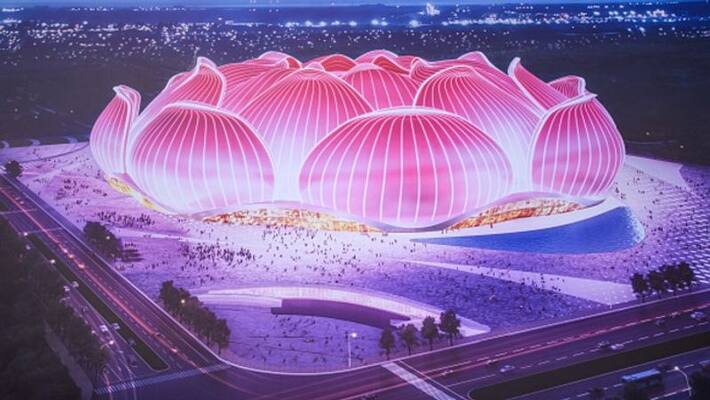 Guangzhou (China): Amid the coronavirus (COVID-19) health crisis, China has started building the world's biggest football stadium in Guangzhou.
China's football team Guangzhou Evergrande are building a 100,000 capacity stadium and construction work began last Thursday (April 16). It will be built at a cost of $1.7 billion (12 billion yuan) and will be completed in 2022.
Also read: List of cricketers who have donated to PM CARES Fund
Guangzhou Evergrande's players and officials attended the groundbreaking ceremony at the stadium on Thursday. The stadium, shaped like a lotus flower, will become the world's biggest in football, beating Barcelona's Camp Nou, which has 99,354 seats.
The Guangzhou stadium is designed by Shanghai-based American designer Hasan Syed. Guangzhou is known as the "Flower City" and the design is inspired by that.
Also read: Doctors honour cab driver during coronavirus crisis
According to the Chinese media, in addition to achieving the "most seats", Guangzhou Evergrande Football Stadium will also set up 16 VVIP private rooms, 152 VIP private rooms, FIFA area, athletes area, media area, press room on the basis of FIFA standard professional football field.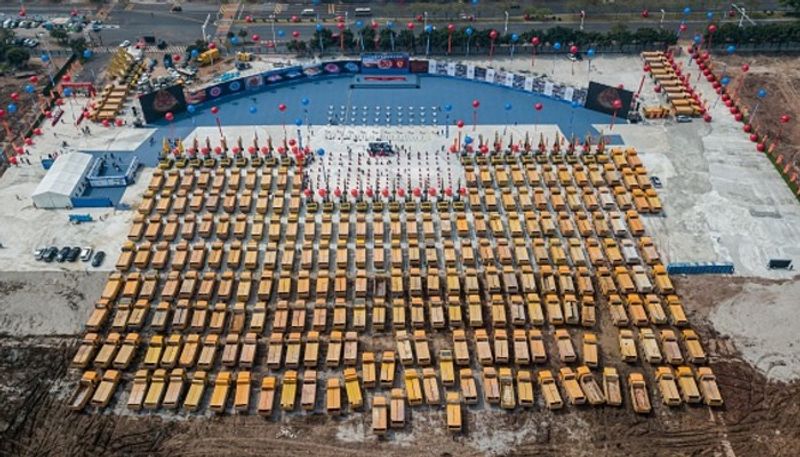 This aerial photo taken on April 16, shows trucks gathered at the groundbreaking ceremony of Guangzhou Evergrande's new stadium in Guangzhou
The stadium covers a total area of ​​about 150,000 square metres and a total construction area of ​​about 300,000 square metres, Chinese media reported.
"Evergrande Stadium will become a new world-class landmark comparable to the Sydney Opera House and Burj Khalifa in Dubai, and an important symbol of Chinese football to the world," Xia Haijun, president of real estate conglomerate Evergrande, told the media.
Guangzhou Evergrande have won the Chinese Super League (CSL) title eight times and have also captured two Asian Champions League (ACL) trophies twice. They play at the Tianhe stadium which has 60,000 capacity. CSL 2020 was set to start in February but postponed due to the coronavirus.
Over 4,500 people have died in China due to the coronavirus. More than 82,000 cases have been confirmed so far.
Last Updated Apr 20, 2020, 11:44 AM IST