Kerala CM praises Modi govt. for 'unbiased support'
The PM and ministers were very positive on developmental issues of Kerala, says Pinarayi Vijayan.
PM and ministers did not show political bias during discussions.
Modi govt. is ready to spend any amount on road development in Kerala.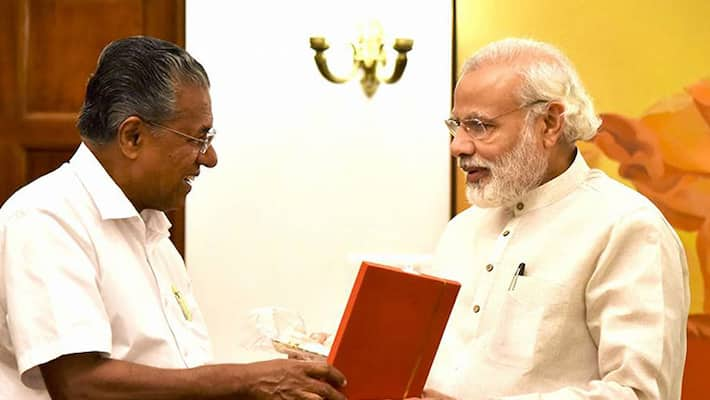 Amidst criticism that Kerala's Communist Chief Minister Pinarayi Vijayan was imitating Prime Minister Narendra Modi, the former has publicly commended the Modi govt. for its unbiased support to Kerala's development. The responses of the Prime Minister and other Central ministers towards the developmental problems of the state were very positive, he said. 
"When we approached the Prime Ministers and others in the Centre regarding the developmental issues of the state, we received a very positive response from each of them," Vijayan said at a public function on Thursday. "You all know where we stand politically. But It is a fact that the political differences did not reflect in any such discussions with them."
The Centre has a crucial role in the development of the state. There were differences in the matter in the past. But the present government at the Centre is different. The Modi government is ready to spend any amount for the road development in the state, Vijayan said while addressing a reception given by Kozhikode Corporation. 
Vijayan's praise for Modi government marks a major departure from the usual blame game in which the state would criticise the centre for the developmental backwardness and for not allocating funds for the state. Interestingly, the Left parties including the Communist Party of India-Marxist to which Vijayan belongs, used to be in the forefront of agitations against the "Centre's indifference towards state" in the past.
Last Updated Mar 31, 2018, 6:57 PM IST