Now, people in Karnataka can conduct Kambala or buffalo race and bull cart races legally
A bill in this regard was passed in the Karnataka Assembly
Earlier, The High Court had banned Kambala, bull cart race following a petition by PETA
There is good news for Kambala supporters as the bill allowing Kambala (buffalo race) and bull cart races in Karnataka has been passed in the Karnataka State Legislature. The bill makes an amendment to the Prevention of Cruelty to Animals Act.
Minister A Manju presented the amendment to the Prevention of Cruelty to Animals Act 2017 in the Legislative Assembly. Along with Kambala, the bill also allowed bull cart races to be held in the state. The Bill has been prepared with a clause, allowing the event to be illegal on the condition that the animals are not hurt during the race.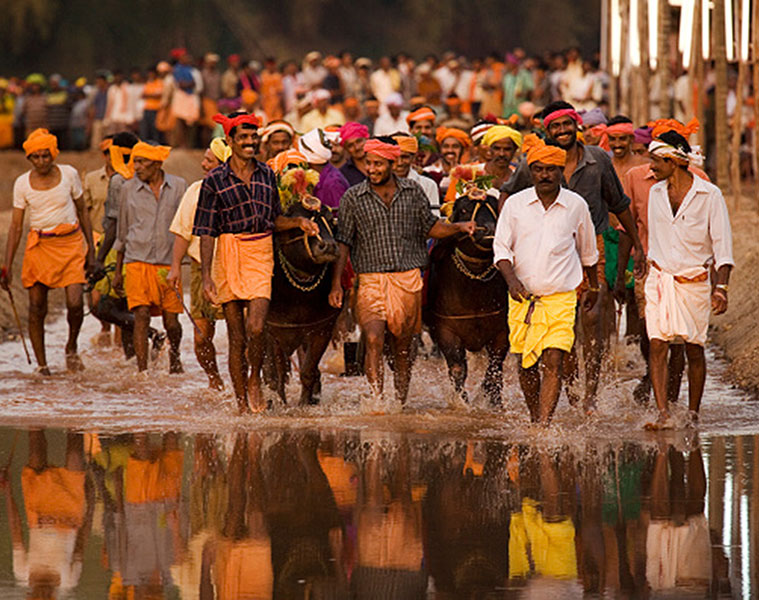 Through the amendment, Karnataka has made changes to  section 22 of the 1960 Act (Prevention of Cruelty to Animal Act), removing the restrictions put on conducting Kambala and bullock cart races.  
Earlier, in November the Karnataka High Court had banned Kambala through an interim order, after hearing the petition filed by the People for Ethical Treatment of Animals (PETA) asking for a ban on the sport.
Also Read: 'Kambala is our livelihood, buffaloes are our children'
The government had kept the bill pending till the Jallaikttu verdict arrived. The Tamil Nadu government passed the Jallikattu bill, allowing the sport to be held in the state. Following this, Karnataka tabled its bill in the in the Assembly session today.