CID is likely to give clean chit to 'porn watcher' Tanveer Sait
Tanveer Sait was filmed scrolling through obscene images in his phone.
The CID is believed to have reported that it was an unintentional error.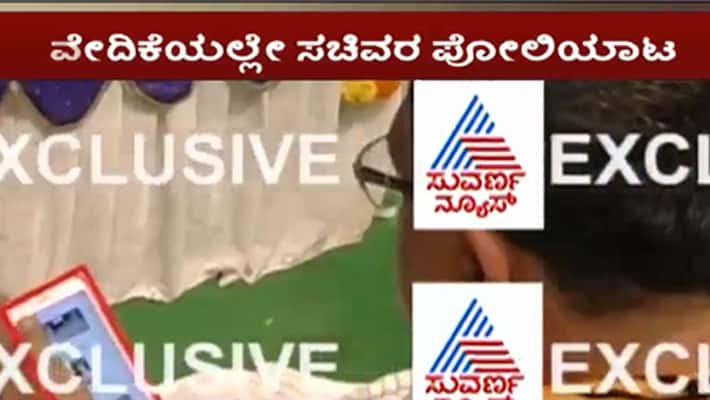 Criminal Investigation Department (CID) is making every preparation to give a clean chit to Primary and higher education minister, Tanveer Sait, who was caught going through pornographic photos on his phone at a state-sponsored Tipu Jayanti celebration on 10th November in Raichur.
Sources say that the cyber branch of CID has submitted its report to the state government and in the report it has mentioned that the watching of the porn image was not intentional. Thus, the CID believes Tanveer Sait should be cleared of all accusations, if any.
The CID also had enquired about the people who had sent such images to the minister's mobile.
In the investigation, it was found that the incident was not the first time the WhatsApp group sent such images to group members.
The report says that the minister did not open his mobile to watch porn, but rather his mobile was already active while the message was sent to him by the WhatsApp group. Besides, the report also says that the minister was scrolling through the images and he did not have any intention to watch the photo. 
The entire media of the state broadcasted Tanveer Sait watching porn images in his mobile during Tipu Jayanti celebration on 10th November and all opposition parties demanded his resignation and urged the government for a thorough enquiry.
At that time Tanveer defended himself saying that he was watching the news of Tipu Jayanti celebrated in other districts when the message came to his mobile. Besides he had also clarified that he did not download those images.        
Last Updated Mar 31, 2018, 6:50 PM IST