The High Grounds police have arrested Sandalwood actor Duniya Vijay, on charges of kidnap and assault on gym trainer Panipuri Kitty's nephew.
Sandalwood actor Duniya Vijay has been arrested on charges of kidnap and assault on gym trainer Panipuri Kitty's nephew. 
The actor has been booked under sections 365, 342, 325, 506 of the IPC, that also includes fatal assault. The incident is said to have occurred after the bodybuilding competition at Ambedkar Bhavan in Vasanthanagar, Bengaluru. 
The complaint states that Duniya Vijay and his associates attacked Maruthi Gowda, nephew of gym trainer Panipuri Kitty, and forcibly took him in the car around 11.30 PM. Following this, Kitty filed a case in the High Grounds Police and then, Maruthi was allegedly threatened by the actor and is said to have forced him to record a video stating that some fans started assaulting him and Duniya Vijay saved him from them while he was going home. 
But following the complaint, police issued an arrest warrant and contacted Vijay. Then, Vijay is said to have brought Maruthi with him and insulted Kitty and Maruthi in the station. This led to a tensed situation in the police station and KSRP battalion was deployed to keep the situation under control. Then, Vijay was arrested by the police.
Complainant Panipuri Kitty also stated that when he called up Maruthi, Duniya Vijay also spoke and threatened to 'finish him'. 
Vijay's associates Prasad and Mani are also named in the complaint. 
Maruthi is being treated at Vikram Hospital in Bengaluru.  
It can be noted that Panipuri Kitty grew as a star trainer after he started training Duniya Vijay. But after some time, differences led to both parting ways. Currently, Kitty trains actors Yash, Prem and Ajay Rao.  
Complaint by ex-serviceman: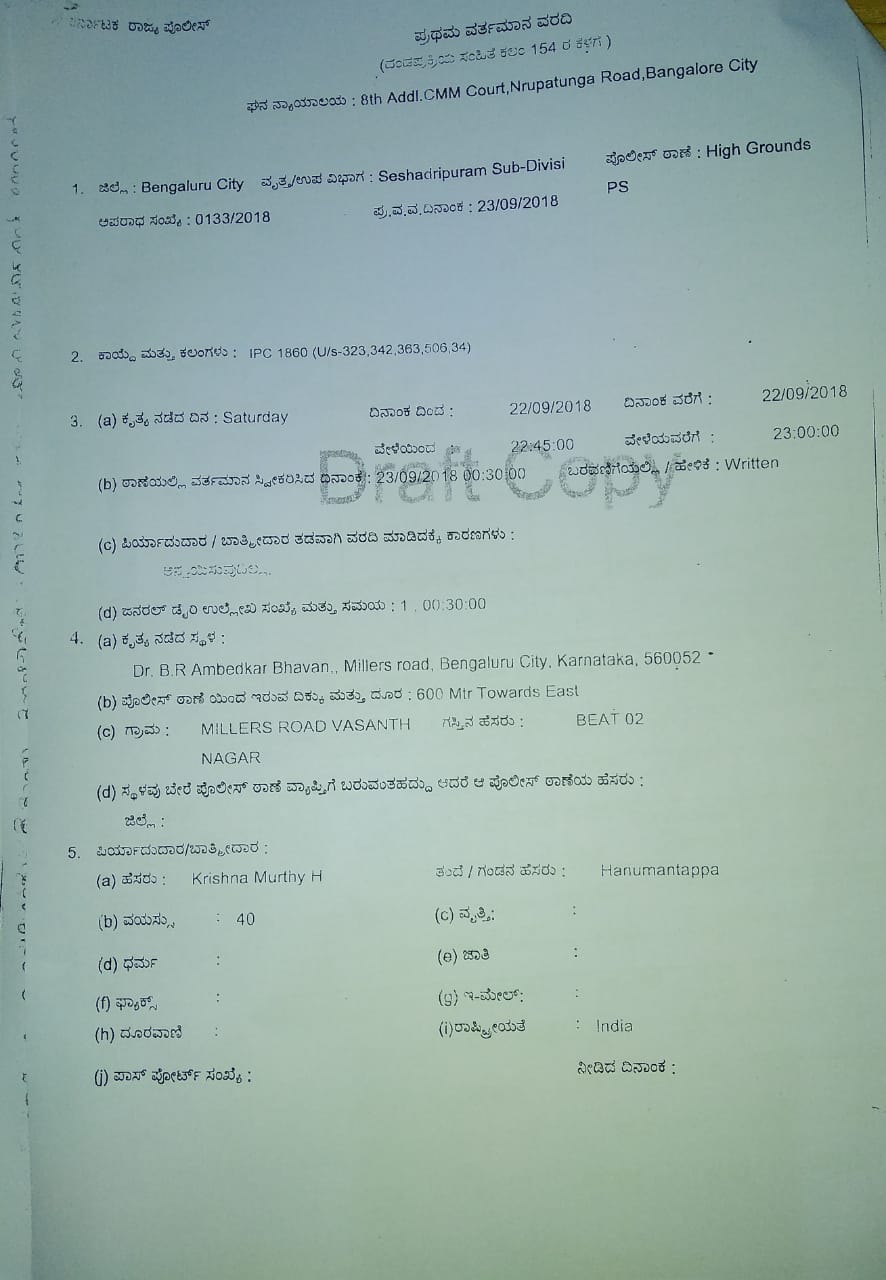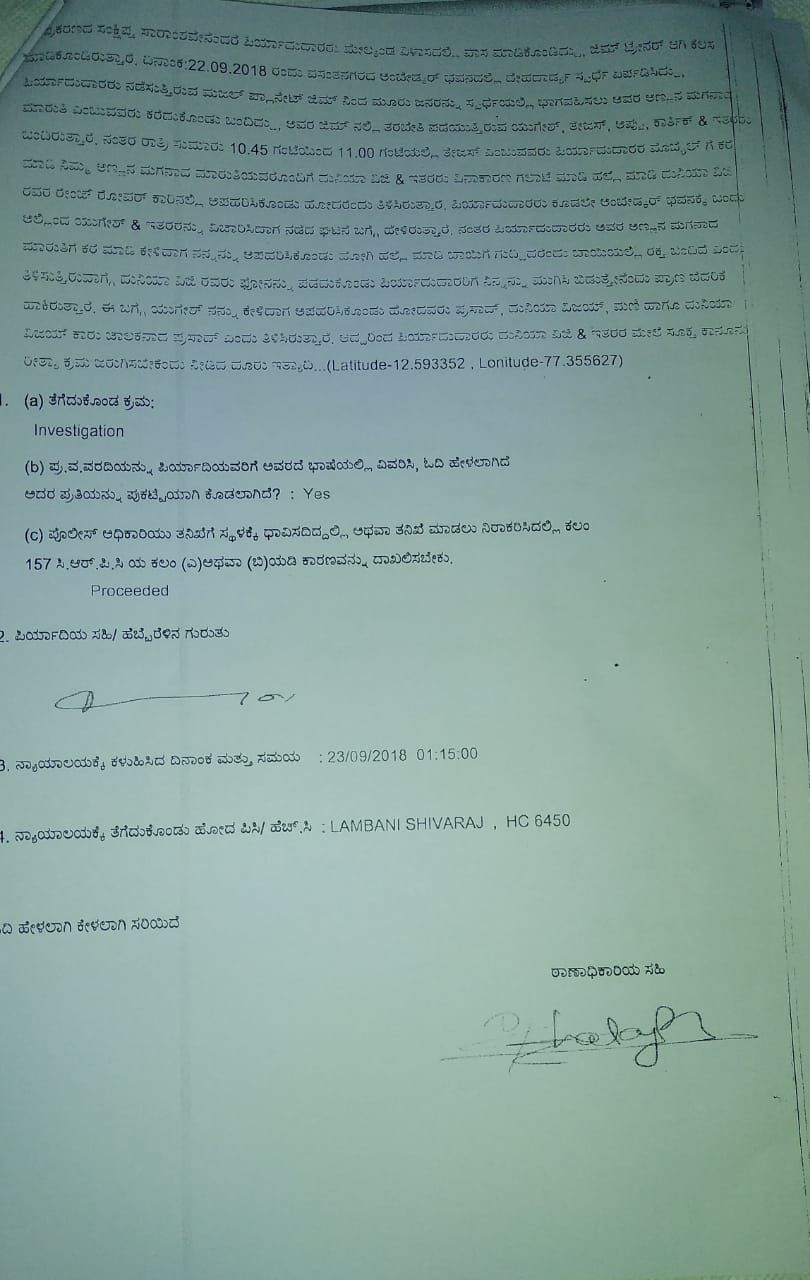 As soon as the news of Duniya Vijay being arrested spread, Venkatesh, an ex-serviceman too came forward to file a case against the actor for assaulting and issuing life threatening messages. Venkatesh has filed a case stating that his son had offered a loan of Rs 4.5 lakh to Vijay's brother-in-law Kiran. When asked to return the money, Duniya Vijay is said to have intervened and assaulted his son and threatened to kidnap him. It is also alleged that Vijay tried to assault the ex-serviceman.