Acharya Announces Admissions for Academic Year 2024-25
Acharya, a renowned educational institution in Bangalore, invites prospective students to explore a wide range of diploma, undergraduate, and postgraduate programs in diverse fields such as Engineering, Business, Health Sciences, Arts, Media, Fashion Design, and Architecture.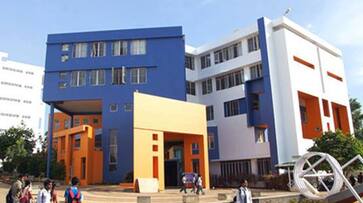 PRESS RELEASE
Acharya Announces Admissions for Academic Year 2024-25
Acharya, located in Bangalore, is a prestigious educational institution renowned for its commitment to providing world-class education across various disciplines. Prospective students will have the opportunity to choose from a wide range of Diploma, undergraduate and postgraduate programs, catering to various fields of study, including but not limited to :
 Engineering and Technology
 Business and Management
 Health Sciences & Nursing
 Arts and Sciences
 Media and Communication
 Fashion Design
 Architecture and Design
Acharya is well-known for its world-class faculty, state-of-the-art facilities, and a vibrant campus life that encourages holistic development. With a strong emphasis on research, innovation, and industry-relevant curriculum, Acharya offers students the perfect platform to excel in their chosen fields.
We invite aspiring students from across the country & overseas to explore the multitude of opportunities available at Acharya. The application process is now open, and interested candidates can visit our website at www.acharya.ac.in or call 740-664-4449 to access detailed program information, admission criteria, and application procedures.

Disclaimer: This is a featured content 
Last Updated Oct 31, 2023, 5:28 PM IST