Kevin Durant, 3 other NBA players test positive for coronavirus; Brooklyn Nets issue statement
Brookly Nets' four players including Kevin Durant has tested positive for coronavirus (COVID-19). The NBA team said four players are kept in isolation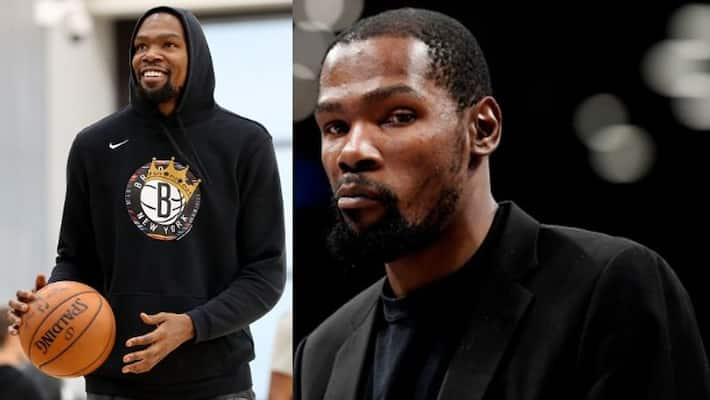 New York: Two-time NBA Finals MVP Kevin Durant is among the four basketball players of Brooklyn Nets team who have tested positive for novel coronavirus (COVID-19).
"Everyone be careful, take care of yourself and quarantine. We're going to get through this," Durant was quoted as saying in the American media.
Also read: England batsman shows coronavirus symptoms
In a statement, Nets team said all four players are presently isolated and under the care of team physicians.
"Four Brooklyn Nets players have tested positive for the COVID-19 virus. Of the four, one player is exhibiting symptoms while three are asymptomatic. All four players are presently isolated and under the care of team physicians," Nets said.
It added, "The organization is currently notifying anyone who has had known contact with the players, including recent opponents, and is working closely with state and local health authorities on reporting. All players and members of the Nets travel party are being asked to remain isolated, closely monitor their health and maintain constant communication with team medical staff. The health of our players and staff is of the highest priority to the organization and the team is doing everything within its power to ensure that those affected receive the best care possible.
"As always, we appreciate the support of our fans, partners and surrounding community, and we wish all those who are battling this virus a speedy recovery."
Durant has not played for Nets since he signed up for the team last year. He is out injured since June, 2019. He left Golden State Warriors and signed $ 164 million contract with Nets for four years.
NBA cancelled its playing season after Utah Jazz player Rudy Gobert tested positive for coronavirus.
Many sports events across the world have been cancelled. In India, the 13th edition of the Indian Premier League (IPL 2020) has been deferred till April 15. It was to start on March 29 in Mumbai.
Last Updated Mar 18, 2020, 10:19 AM IST