Coronavirus: Teen golfer supported by Virat Kohli Foundation sells shoes to donate money to PM CARES Fund
India's 15-year-old junior world golf champion Arjun Bhati has sold his shoes to donate money to PM CARES Fund as India continues to fight coronavirus (COVID-19)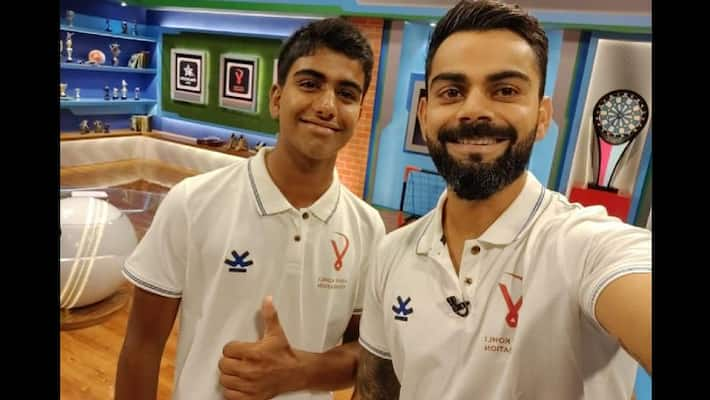 Bengaluru: India's young golfer Arjun Bhati has again donated money to 'Prime Minister's Citizen Assistance and Relief in Emergency Situations Fund' (PM CARES Fund). This time he has sold his torn shoes to his uncle and raised Rs 3.30 lakh.
Earlier, Arjun had sold all his 102 trophies to collect Rs 4.30 lakh. He had donated the money to PM CARES Fund to help India fight against the deadly coronavirus (COVID-19) pandemic.
Also read: Arjun Bhati sells trophies to donate money to PM CARES Fund
The 15-year-old Arjun, who has won three junior world golf titles, said, "Whether we live or not, my country should stay."
Also read: List of cricketers who have donated to PM CARES Fund
"The torn shoes with which I had won the trophy in the US at Jr GOLF WORLD CH.SHIP-2018- were taken by Uncle Vanish Pradhan ji for Rs 3,30,000, and I have donated the money to PMCARES.
"Whether we live or not, my country should stay, everyone has to be saved from Corona," Arjun tweeted in Hindi on Tuesday (April 21).
When he donated Rs 4.30 lakh earlier this month, Prime Minister Narendra Modi, India cricket team captain Virat Kohli and many netizens had appreciated Arjun's gesture.
Arjun, who is based in Noida, is supported by Virat Kohli Foundation. Last year, Arjun won the FCG CALLAWAY Junior World Golf Championship in the US. So far, he has won three junior golf world championships. In 2016 and 2018, he claimed the US Kids Junior Golf World Championship.
Last Updated Apr 21, 2020, 4:20 PM IST