Coronavirus: 15-year-old Indian golfer Arjun Bhati sells all his 102 trophies to donate money to PM CARES Fund
Three-time world golf junior champion Arjun Bhati has sold all his 102 trophies to raise money and contribute the amount (Rs 4.30 lakh) to PM CARES Fund to help India fight against the novel coronavirus (COVID-19)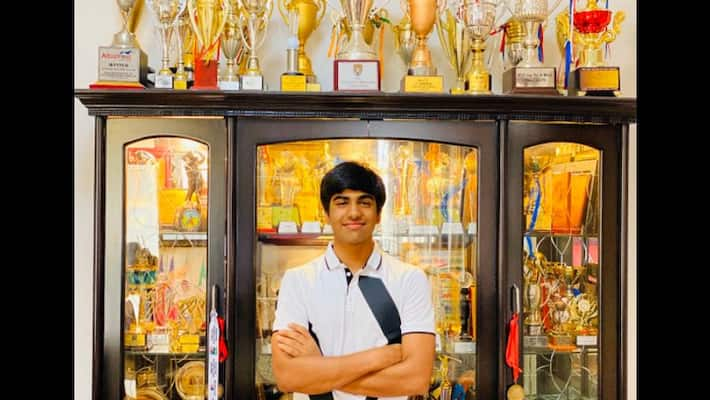 Bengaluru: Many sportspersons have come forward to help India in its fight against the novel coronavirus (COVID-19) pandemic. They have made donations and have helped the needy in their own ways. However, here is one Indian athlete who has sold all his trophies to contribute to 'Prime Minister's Citizen Assistance and Relief in Emergency Situations Fund' (PM CARES Fund).
He is just 15 years old and has put country first. In these difficult times, young Indian golfer Arjun Bhati has sold all his 102 trophies to collect money. After selling all his silverware, he managed to collect Rs 4.30 lakh. He has transferred that amount to PM CARES Fund.
Also read: List of cricketers who have donated to PM CARES Fund
On his Twitter account, Arjun, who is based in Noida, wrote, "In 8 years, I won 102 trophies, from abroad and at home, and sold to 102 people in this time of crisis. The total amount of Rs 4,30,000 came from it and I gave it to the PM Cares Fund. My grandmother cried. But she said 'you are real Arjun, today the people of the country should be saved. The trophies will come again'." He tagged Prime Minister Narendra Modi in his tweet.
This gesture of Arjun's has come in for high praise on Twitter. His tweet has been liked by over 1 lakh users and retweeted more than 24,000 times.
Last year, Arjun won the FCG CALLAWAY Junior World Golf Championship in the US. So far, he has won three junior golf world championships. In 2016 and 2018, he claimed the US Kids Junior Golf World Championship.
India cricket captain Virat Kohli, batting legend Sachin Tendulkar, Yuvraj Singh, Ajinkya Rahane, Suresh Raina, Sourav Ganguly, multiple world snooker and billiards champion Pankaj Advani, world badminton champion PV Sindhu and several other sports stars have donated to PM CARES Fund.
Currently, India is under a 21-day lockdown to contain the spread of the coronavirus.
Last Updated Apr 10, 2020, 4:47 PM IST