Coronavirus: ITF issues 'Return to Tennis' guidelines; this is how tennis will be played post COVID-19
The International Tennis Federation (ITF) has issued 'Return to Tennis' guidelines on how tennis should be played in post-coronavirus (COVID-19) pandemic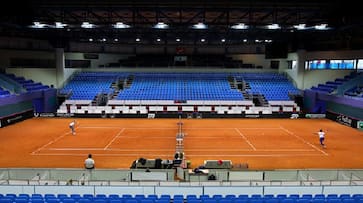 Bengaluru: The International Tennis Federation (ITF) has announced first set of 'Return to Tennis' guidelines to assist national tennis associations in restarting competitive tennis in their country once government restrictions caused by the coronavirus (COVID-19) pandemic have been lifted.
In a media statement, ITF said, "The guidelines –  at this stage for local- and national-level competitions only – seek to provide a framework in which tennis can be played again in a manner that protects against the risk from transmission or infection by the COVID-19 virus, and provide a number of practical suggestions as to how this might be achieved. They have been developed in accordance with the WHO guidelines on the organisation of sports events and with input from the chair of the ITF Sport Science and Medicine Commission."
Also read: Wimbledon 2020 cancelled due to coronavirus
"However, the guidelines also emphasise that decisions made by national governments take precedence and that tennis (either competitive or recreational) should not be played until governments have sufficiently relaxed any restrictions that are currently in place," it added.
Also read: Roger Federer makes huge donation for coronavirus fight
Specific guidelines for the return of international competition will be provided at the appropriate time in accordance with the progression of the COVID-19 pandemic.
Some of the major measures announced by ITF for players and officials include the following.
Implement social distancing during competition at all times, including:
Arrive at the venue dressed for your match shortly before your allotted start time and depart the venue immediately after the match. Do not use the locker rooms or showers;
Wear gloves (officials);
Wear masks while off-court;
Players and officials should maintain at least 2 metres between each other;
Do not shake hands with players/opponents or have any other physical/close contact before, during or after a match;
Each player should use his/her own set of (separately numbered) balls. Balls should be used for one match only;
Implement the revised ITF 'towel policy';
At changeovers, go around opposite sides of the net;
Do not sign autographs or take selfies with fans.
Do not share any equipment or other items (racket, water bottles, food) with teammates or opponents
Observe good hygiene:
Avoid touching surfaces where possible;
Wash/sanitise your hands regularly, including before and after bathroom use, and after touching surfaces;
Cough into a tissue and discard it immediately;
Don't touch your face.
Last Updated May 2, 2020, 10:26 AM IST