Coronavirus: Roger Federer makes huge donation for 'most vulnerable families'
'These are challenging times for everyone and nobody should be left behind. Mirka and I have personally decided to donate one million Swiss Francs for the most vulnerable families in Switzerland,' Roger Federer said as the world fights coronavirus (COVID-19)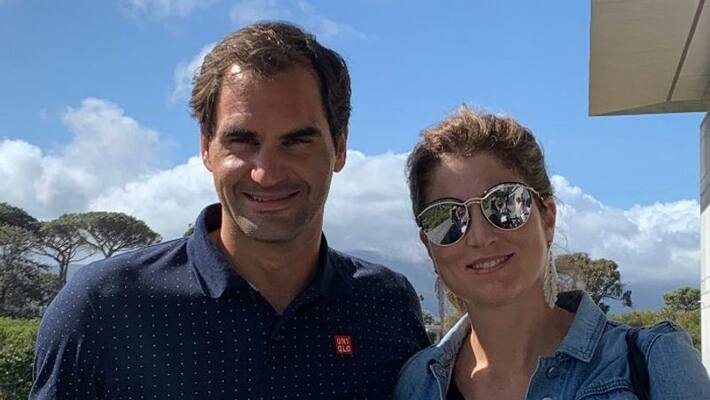 Bengaluru: Swiss tennis great Roger Federer and his wife Mirka have donated 1 million Swiss Francs (Rs 7.73 crore) for "the most vulnerable families" in Switzerland as his country fights against the deadly novel coronavirus (COVID-19).
Federer, holder of a world record 20 Grand Slams, took to the micro-blogging website Twitter to make the announcement.
Also read: Sourav Ganguly donates rice worth Rs 50 lakh
He wrote on Wednesday (March 25), "These are challenging times for everyone and nobody should be left behind. Mirka and I have personally decided to donate one million Swiss Francs for the most vulnerable families in Switzerland. Our contribution is just a start. We hope that others might join in supporting more families in need. Together we can overcome this crisis! Stay healthy."
In another tweet, he said, "We must help families in need quickly and unbureaucratically. Mirka and I have donated to a newly established emergency assistance fund for families in Switzerland.
"The fund is managed by 'Winterhilfe', a trusted partner of our foundation and highly experienced to support vulnerable people for decades. From tomorrow March 26, the 'Fund for families in need' will be functional and ready to make contributions such as vouchers for food and child care services and where necessary. Check out the link in my bio for information."
Earlier, Federer had urged everyone to stay at home to prevent the spread of coronavirus.
"I'm also staying home, and I haven't been shaking anybody's hands for quite some time now," Federer said.
"I wash my hands very frequently as we're supposed to. I believe helping each other is more important now than ever, especially because we want to help the older generation.
"They're the ones at highest risk, and we need to help them by keeping a distance of two metres and not shake hands.
"It's really important to take these rules seriously. Very very seriously. Eventually, we could all be in quarantine and not be able to leave the house anymore, so I really hope all of us take it very seriously."
Coronavirus cases are rapidly increasing across the world with over 4 lakh people affected. In India, over 600 cases have been reported so far. The country is under a 21-day lockdown.
Last Updated Mar 26, 2020, 11:15 AM IST