Coronavirus: Indian Olympic Association and its member federations contribute to PM CARES Fund
The Indian Olympic Association (IOA) and its member federations have contributed to PM CARES Fund to help India fight against the novel coronavirus (COVID-19)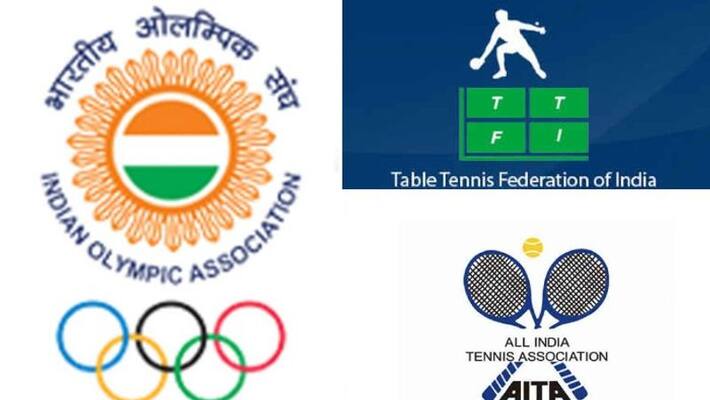 New Delhi: The Indian Olympic Association (IOA) and its member associations have pledged support and contribution to 'Prime Minister's Citizen Assistance and Relief in Emergency Situations Fund' (PM CARES Fund) to help the nation fight against coronavirus (COVID-19) pandemic.
India is under a 21-day lockdown to stop the spread of coronavirus. In these difficult times, Prime Minister Narendra Modi has appealed to everyone to contribute to PM CARES Fund.
Also read: List of cricketers who have donated to PM CARES Fund
"It is my appeal to my fellow Indians, kindly contribute to the PM-CARES Fund. This Fund will also will also cater to similar distressing situations, if they occur in the times ahead. This link has all important details about the fund," PM Modi had tweeted on Saturday (March 28).
Several sportspersons have come forward to make donations to PM CARES Fund. Now, IOA, Cycling Federation of India (CFI), Table Tennis Federation of India (TTFI), All India Tennis Association (AITA) and Indian Golf Union (IGU) have contributed.
Also read: Rahul Dravid wants people to give 'great gift' to nation
IOA secretary general Rajeev Mehta wrote on the official Twitter handle of IOA, "In view of the COVID-19 pandemic, one of the toughest challenges that we are facing today, the Indian Olympic Association and its member National Sport Federations & State Olympic Associations pledge our support and contribution towards the cause of India's fight against the crisis."
He added, "Our thoughts remain with the families and individuals affected by COVID-19. We are deeply grateful to all the front-line workers who are risking their lives to fight this pandemic and our safety.
"There would be many new challenges ahead in these uncertain times. Our Olympic family is in this together and we shall come out stronger to serve sports and make our nation proud. At this moment, when the need of the hour is great than ever before, pledge your support and contribute to the nation's need of fighting COVID-19."
Last Updated Mar 30, 2020, 2:59 PM IST