Two bike-borne men snatch Rs 13 lakh from woman in IISC campus
Two bike-borne men snatched Rs 13 lakh from a woman when she was stood in the IISC campus in Bengaluru. Police are screening CCTV footage to identify the miscreants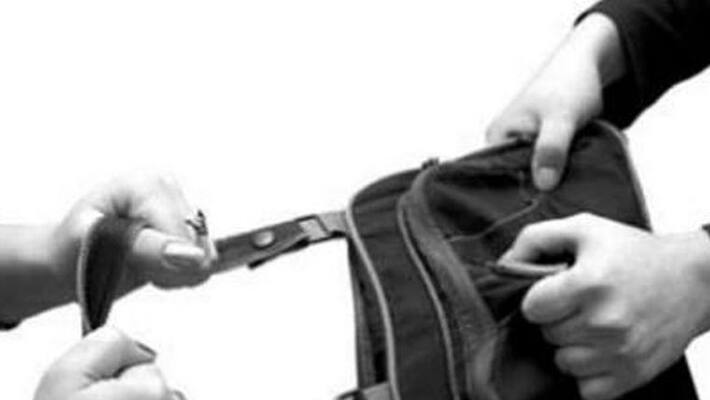 Bengaluru: A woman was robbed of Rs 13 lakh by two bike-borne men inside the premises of the Indian Institute of Science (IISC). The incident took place on March 26.
The woman, Revathi who was seeking a medical seat at a private college approached an agent by the name of Vinod.
The agent and his friend Rakesh promised her a seat if she could arrange for Rs 13 lakh.
Revathi collected the money by pledging her property and documents, and by borrowing from her friends.
The agent had asked Revathi to meet him at IISC campus with the money. 
When she reached the campus, two bike-borne men snatched her bag away.
Revathi's cries yielded no result as the two men sped away with the money.
Interestingly, the agent didn't answer Revathi's calls when she tried calling him immediately after the incident.
Revathi then approached the Sadashivanagar Police and filed a complaint. Police suspect that the agent and another person could have laid the trap for Revathi.
Security on the campus is posted only at the gate where vehicles enter and there is no security person deployed at the exit gate.
The police are currently analysing call record details and CCTV footage to identify the accused. Further investigations are underway, stated the police.
 
Last Updated Mar 30, 2019, 12:28 PM IST