Resort brawl: Suspended Congress MLA Ganesh's judicial custody extended
MLA JN Ganesh will have to remain in jail till March 19 after his judicial custody has been extended.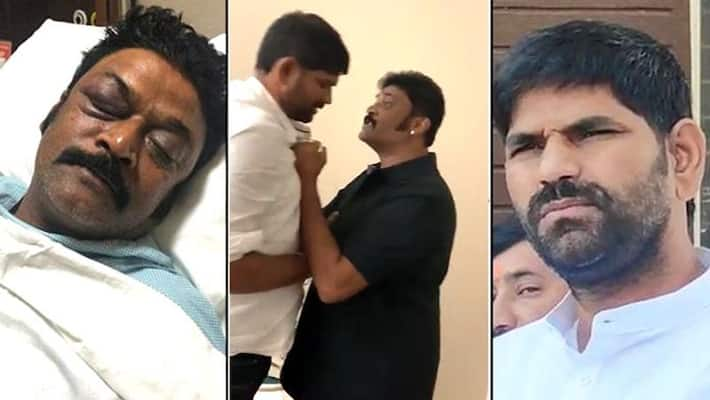 Bengaluru: Kampli MLA JN Ganesh's judicial custody has been extended till March 19. Ganesh was arrested in Gujarat on February 20 on charges of assaulting MLA Anand Singh.
Ganesh was first remanded to judicial custody for 14 days, a term which ended on March 6. However, the court has remanded him to another 14 days in custody. Meanwhile, Ganesh was admitted to Victoria hospital citing health problems, but was brought back to prison.
On March 4, two days before the end of the first term of judicial custody, a video was leaked where Anand Singh was seen grabbing Ganesh's collar, while Ganesh was repeatedly seen saying that what Singh was doing was wrong.
"
This, however, did not seem to have any effect in the hearing and Ganesh will have to continue in prison till March 19.
Ganesh had allegedly assaulted Anand Singh when Congress MLAs were holed up at Eagleton Resort near Bidadi on January 20.
Though initially Congress denied these reports, the issue came before the public when Anand Singh was admitted to hospital and pictures showing him severely injured surfaced.
Following this, Ganesh went missing after Congress leaders announced that they would take action against him. He was found in a hotel in Gujarat and was arrested on February 20, a month after the incident.
Last Updated Mar 6, 2019, 6:25 PM IST