Namma Bengaluru Awards celebrates 10 years of recognising unsung heroes
Ramesh Aravind launched 'Namma Bengaluru Awards 2019'- (NBA) after he was chosen as the ambassador. Only online nominations will be considered this year.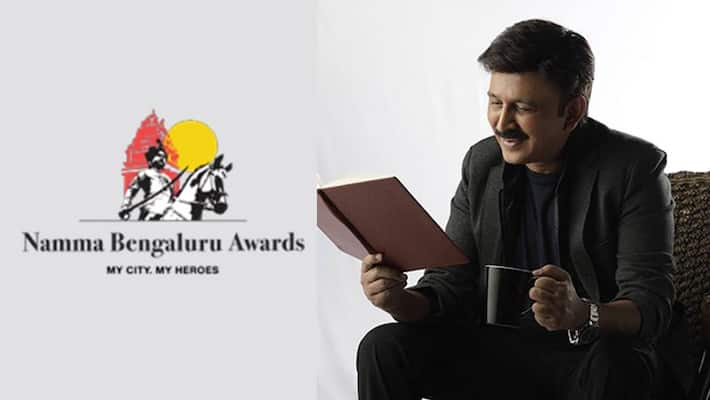 Bengaluru: Namma Bengaluru Awards Trust launched the 10th edition of 'Namma Bengaluru Awards 2019' (NBA) in Bengaluru. NBA is a pursuit for unsung heroes, who have strived to make Bengaluru, a better city, braving all odds.
The NBA Trust also unveiled its new logo with the tag line 'My City My Heroes' to celebrate a decade of people's awards. Actor Ramesh Arvind has been appointed as the NBA ambassador, making a comeback to the awards after being on the jury panel in 2010.
So far, the NBA has seen 2,58,468 nominations and has recognized 87 unsung heroes out of 261 finalists in these nine years. The winners are selected from amongst short-listed candidates by a jury panel comprising renowned people from the field of corporates, citizen activists and urban governance experts.
This year onwards only online applications will be awarded. Citizens of Bengaluru can nominate extraordinary Bengalureans under the following categories by February 28, 2019.
Categories:
1.            Citizen of the year
2.            Rising star of the year
3.            Mediaperson of the year
4.            Social entrepreneur of the year
5.            Government official of the year
6.            'Namma Bengalurean of the year' award to the outstanding individual who is chosen from amongst the top five nominees by the jury.
The jury comprises 16 Bengalureans who have recorded achievements. The winners will be announced at a gala event on April 27, 2019.
For more details and for citizen nominations, visit http://nammabengaluruawards.org/
Actor-director Ramesh Aravind, ambassador and jury of Namma Bengaluru Awards 2019 said "My first love, my first fear, my first success, my first victory, everything was in Bengaluru and that is why this city holds an important place in my life. When you have an emotional connect, it will become Namma city and for me it is Namma Bengaluru. Hence Namma Bengaluru Awards which honours ordinary people doing extraordinary work is special for me. We have an onus on us to find them, honour them and celebrate the success of unsung heroes."
Speaking on the occasion, Ashwin Mahesh, trustee and jury member said "Everyone who is making an effort to bring some change to this city is special. Each one of them are a role model and people look up to them."
The jury members for the 10th edition of the awards is:
•             Pradeep Kar, Chairman and Managing Director, Microland
•             Dr Ashwini Mahesh, Founder, Social Technology Firm, MapUnity
•             Dr Vishal Rao, Oncology Surgeon
•             Sanjay Prabhu Director, ANMEL
•             Ramesh Aravind, Cine actor, director
•             V Ravichandar, Chairman, Feedback Consulting
•             CN Kumar, Founder Chairman, Advantage Offshore Knowledge Services Private
•             Jishu Dasgupta, Musician and Marketing consultant
•             N S Mukunda, Founding President, Citizens' Action Forum
•             S Vishwanath, Water Conservation Expert
•             Sajan Poovayya, Senior Advocate, High Court of Karnataka and Supreme Court of India
•             Dr Sudarshan Ballal, Chairman, Manipal Group of Hospitals
•             Tara Anooradha, Cine artist
•             G Manjusainath, Senior Correspondent - Press Trust of India
•             Anita Reddy, Founder Trustee, Association for Voluntary Action and Service - AVAS
Last Updated Feb 13, 2019, 7:24 PM IST