Man who escaped security check at Bengaluru Metro station visits police
The man seen in the CCTV footage identified as Riyas Mohammed said that he was an ordinary commuter who travelled regularly by Metro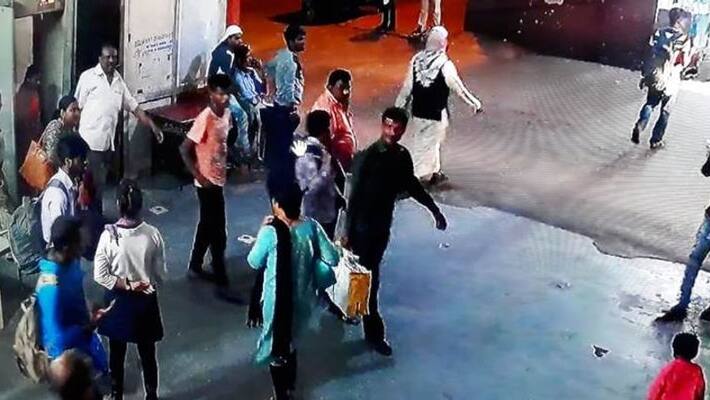 Bengaluru: A man who fled the Metro station in Bengaluru's Majestic to avoid a security check paid a visit to DCP of Bengaluru West Ravi Channannavar and said that he was not a terrorist and that he was an ordinary commuter who took the Metro regularly.
The police have ruled out any possibility of him posing any threat.
CCTV footage of a man seen refusing to be searched by security and exiting the Metro station went viral after it was circulated by media. The man, now identified as Riyas, came under suspicion of concealing an object as he passed through the scanner at the entrance of the station and was asked to step aside to be frisked. He refused to be searched and exited immediately.
Police were on the lookout for the man after the incident was brought to their attention.
According to police, Riyas, a daily Metro commuter from Nayandahalli to Majestic said that he was uncomfortable in undergoing the security check and hence chose to exit the station.
According to Channannavar, Riyas claimed that he felt tortured after visuals of him surfaced on TV and people in his neighbourhood, Upparpet, started looking at him suspiciously.
Riyas complained to police saying that he was just an ordinary commuter and owns a small repair shop at Majestic underpass.
Police are still probing the leak of the CCTV footage which led to the false belief that Riyas is a suspected terrorist.
Last Updated May 8, 2019, 8:27 PM IST