Karnataka Pradesh Congress Committee dissolved to rebuild
"We will bring new faces into the committee and make it compact and effective. We had a discussion regarding this earlier, but then the Lok Sabha election came up," Eshwara Khandre, working president of the KPCC said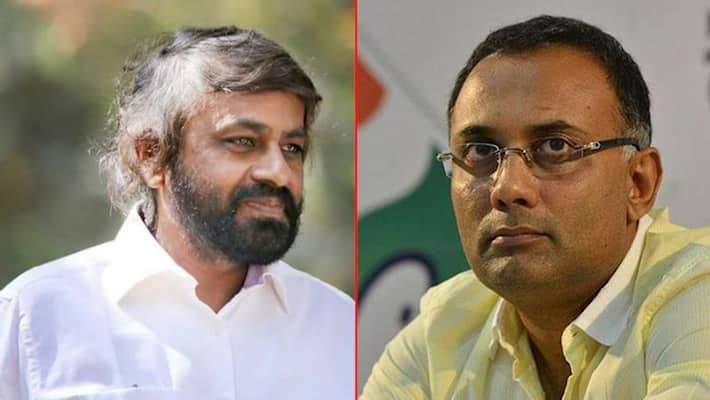 Bengaluru: All India Congress Committee (AICC) president Rahul Gandhi on Wednesday dissolved the Karnataka Pradesh Congress Committee (KPCC). An AICC release today said that KPCC president Dinesh Gundu Rao, and the working president Eshwara Khandre will remain unchanged.
The decision to dissolve the KPCC, which has over 170 office bearers, was announced by the AICC general secretary KC Venugopal.
When asked about the incident, Eshwara Khandre, working president of the KPCC, confirmed it and blamed the dissolution on the large size of the committee. "We will bring new faces into the committee and make it compact and effective. We had a discussion regarding this earlier, but then the Lok Sabha election came up. A formal letter was sent regarding the need to rebuild the party in the state. And the decision has been taken now."
When asked if the decision was a result of the growing dissent in the party, Khandre denied it. Congress Legislature Party (CLP) leader Siddaramaiah met with Rahul Gandhi today (June 19) and this decision to dissolve the KPCC came soon after.
"The fact that the KPCC has dissolved is no secret and the committee has been on an all-time low. It has won one out of 28 constituencies in the recent Lok Sabha election. The way Congress, as part of the coalition government, has been acceding to the demands of the JD(S), has definitely led to their downfall. The rising voices of dissent with leaders like Ramalinga Reddy, Roshan Baig and RV Deshpande speaking ill is another reason," Malavika Avinash, BJP spokesperson said.
"Siddharamaiah has always been a divisive person. There has been disgruntlement amongst party members, and each has been speaking a different tone. We are just observers," she stated. According to the BJP spokesperson there is nobody in the Congress committee to take responsibility for the failure.
Many Congress leaders were surprised by the decision to dissolve the KPCC. They were expecting a replacement for Dinesh Gundu Rao and Eshwara Khandre in the committee owing to the drubbing in the general elections under their leadership.
Last Updated Jun 19, 2019, 7:05 PM IST