Karnataka Congress leaders seal fraud firms with kiss and handshake
Following the mysterious escape of leaders of fraudulent companies that looted Muslims in the name of 'halal' (legal) investments, many photographs of the accused with politicians are now doing the rounds. Interestingly, politicians like Siddaramaiah, BZ Zameer Ahmed Khan, Roshan Baig, Rahim Khan and Tanveer Sait are featured with the Ponzi firm chief.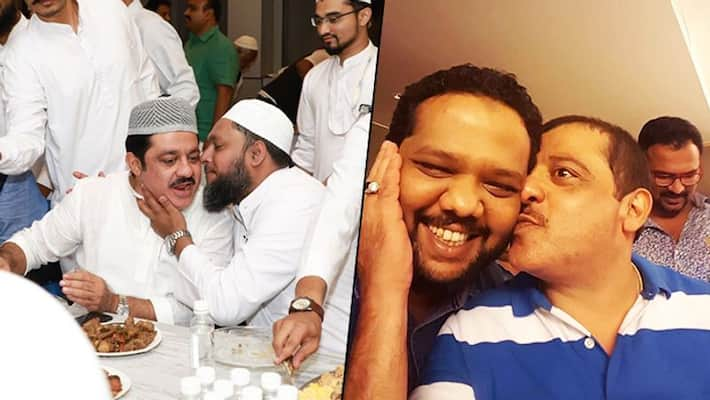 Bengaluru: At a time when the Muslim community has been rattled and has been left shocked following the increase in the number of cases of financial fraud by investment firms in Bengaluru, many politicians' names have popped up in the controversy.
The IMA scam is perhaps the most reported in Bengaluru. With the owner of the firm stating that he was fed up of bribing politicians before going into hiding, political leaders have been left to explain and refute allegations of being linked with the accused. However, certain photos circulating on social media seem to paint a different picture.
For example, Roshan Baig who claimed that he does not have links with Mansoor Khan, is being garlanded by the owner of IMA. The Shivajinagar MLA's recent international symposium of poets also was sponsored by the company.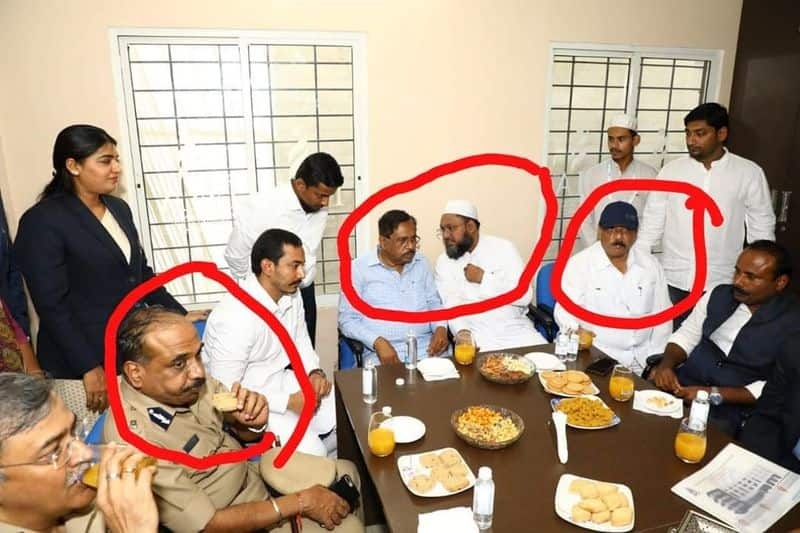 Similarly, minority welfare minister BZ Zameer Ahmed Khan who recently requested Mansoor to come out of hiding, is seen feeding him biriyani and receiving a kiss from the absconding fraud accused in a picture. In another photo he is seen kissing fraud accused Misbah Mukkaram who is accused of cleating Muslim investors of Rs 90 crores, again in the name of 'halal'.
Misbah Mukkaram ran a company called 'Injaz Builders' at Wilson Garden and had apparently employed former staff of IMA and lured the investors of IMA to invest in Injaz.
CCB police inspector Yathiraj arrested Mukkaram at his residence on Wednesday.
Interestingly Misbah is seen in pictures along with leaders like Siddaramaiah, Rahim Khan. He is also seen receiving a kiss on the cheek by BZ Zameer Ahmed Khan. 
Let alone politicians like G Parameshwara, bureaucrats like police commissioner T Suneel Kumar and additional commissioner Seemanthkumar Singh are seen in pictures along with Mansoor. A picture shows the police commissioner and the additional commissioner along with Parameshwara enjoying high tea with Mansoor Khan.
Last Updated Jun 14, 2019, 5:57 PM IST