IMA scam: Suspended Congress leader Roshan Baig seeks 3 weeks to appear before SIT
The Special Investigation Team had issued summons to Congress' suspended MLA R Roshan Baig on Tuesday, asking him to appear before them on Thursday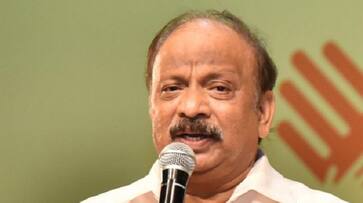 Bengaluru: Recent developments in I Monetary Advisory (IMA) ponzi case saw several arrests of officials, involved with the founder-managing director Mohammad Mansoor Khan. On Tuesday, the Special Investigation Team (SIT) probing the case had issued summons to R Roshan Baig -- suspended Congress leader who resigned from the MLA post recently -- in relation to his involvement in the Rs 2,000 crore scam.
Baig has sought three weeks citing health issues concerning his family and pre-planned pilgrimage tours.
According to reports, SIT has given the politician four days to meet them at Criminal Investigation Department (CID) office on Palace Road. He can appear before them any time in the next four days. The investigation team is also looking into legal options if he fails to do so.
The SIT picked up Krishne Gowda, a close associate of Baig, on Wednesday for interrogation. He is the husband of Netravati, corporator of Ramaswamy Palya.
An official reportedly said that they questioned Krishne Gowda regarding the business relationship between Baig and Mansoor Khan. According to sources, he answered some questions, while he also evaded a few of them. They will be questioning him on Thursday again.
Baig's name figured prominently in the audio clip released by Mansoor Khan before fleeing the country. Baig was accused of harassing Mansoor Khan when he was asked to return Rs 400 crore.
However, Baig denied Mansoor Khan's claims.
Earlier, the SIT, which had already arrested BDA executive engineer PD Kumar, whose name surfaced in the audio clip along with Baig's, had asked the politician to appear before the investigating agency at 11 am on Thursday.
Read full report here: IMA scam: SIT summons Roshan Baig for interrogation in Bengaluru
Last Updated Jul 12, 2019, 9:32 AM IST