IMA scam: Chief minister orders SIT probe; Roshan Baig says he's not involved
Bengaluru Police have received nearly 3,500 complaints from investors in I Monetary Advisory and have demanded the return of their money.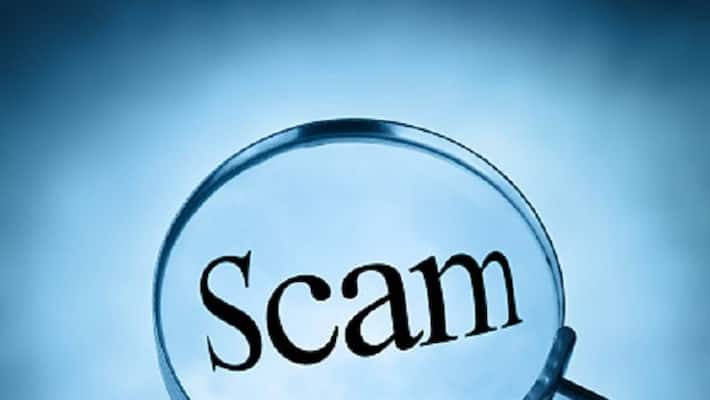 Bengaluru: Chief minister HD Kumaraswamy has ordered a SIT probe into the I Monetary Advisory (IMA) scam that seems to be grabbing more headlines each passing day.
The cops have formed four teams to nab Mohammed Mansoor Khan, owner of IMA, who is absconding. Chief minister Kumaraswamy has directed the Home minister to solve the issue on priority.
"The government has taken IMA jewels scam seriously. The government understands the concern of the investors and has handed over the probe to SIT. Held a talk with Home Minister MB Patil in this regard and has directed him to solve the issue as soon as possible. Action will be taken against the guilty," stated Karnataka CM.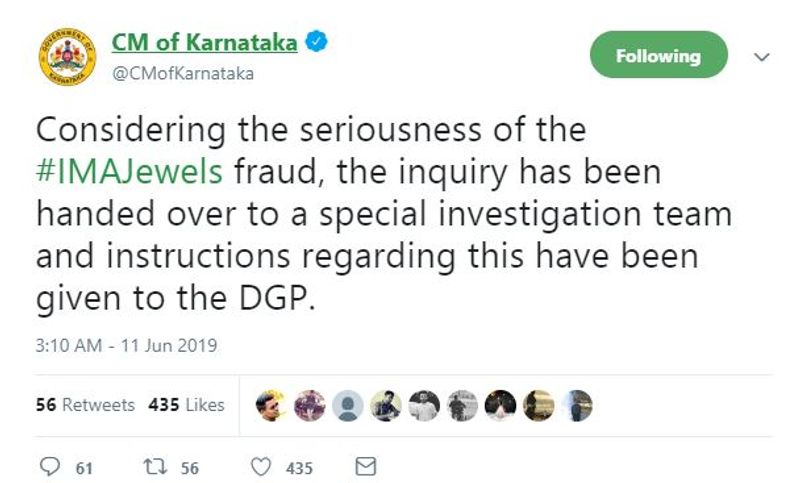 Reports state that so far Bengaluru Police has received nearly 3,500 complaints from people claiming that they have been cheated by IMA.
The owner Mansoor Khan had released a video stating that he was tired of bribing politicians and bureaucrats and would thus end his life. He went missing after releasing the video on June 10.
People thronged the IMA outlets in Jayanagar and Shivajinagar demanding return of their investments. Khan had collected a whopping amount of Rs 2000 crore through IMA, which functioned as a local "bank" for its investors.
In the video, Khan requested the authorities to pay back investors through the money gained from his properties.
He had also claimed in the video that a "Shivajinagar MLA" had taken Rs 400 crore from him. Rumours did the rounds stating that he was referring to Roshan Baig. However, Baig took to Twitter in an attempt to clarify that he has was not associated with IMA.
Last Updated Jun 12, 2019, 11:36 AM IST