IMA owner Mansoor Khan releases video, says he will reveal names of those who made him bankrupt
IMA owner Mansoor Khan who is absconding released a video stating that he wants to come back to India and return the money owed to investors. He said despite death threats he has received, he will reveal the names of those who caused him to become bankrupt.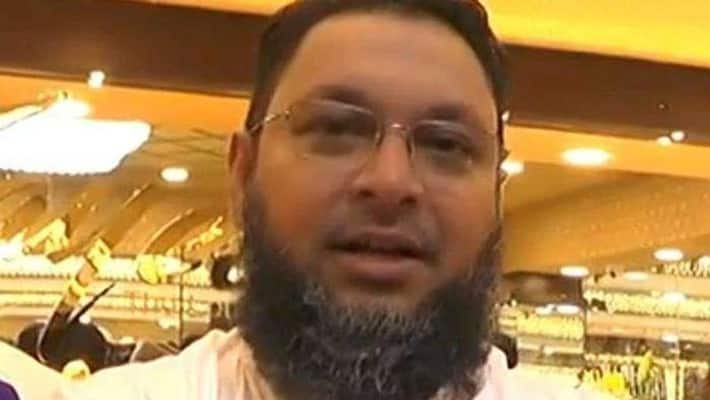 Bengaluru: A video of I Monetary Advisory (IMA) owner Mansoor Khan has been posted on the official page of IMA Group YouTube page. He has claimed that he was not running a Ponzi scheme and warned people involved in making the company go bankrupt of revealing their names.
He has also requested Bengaluru City Police commissioner Alok Kumar to get in touch with him and has said that he has prepared a list of influential people who made him bankrupt.
He also said in the video that his properties worth Rs 1,300 crore will be liquidated and that he will pay back investors.
In the video, Mansoor Khan is heard saying, people were trying to trounce him for 12 years and their plan has succeeded now as IMA has been declared as a fraudulent company.
But he said, "I want to come back. I tried to come on June 14, but as my passport was suspended, I was sent back by immigration officers."
He gave his number in the video and with an appeal to Bengaluru City Police commissioner Alok Kumar, said that he will completely cooperate with the investigation.
"I will keep everything in black and white before the public.  In 13 years, I have provided income to at least 21,000 families. Across India, IMA has been looking after education of 18,000 students.  I have provided monthly rations to at least 7,300 families in all these years. But sadly, these thousands of people failed to take care of even a single member of my family.
"In 13 years, IMA has given 12,000 crore profit in various entities to our investors. We have also returned around Rs 2,000 crore capital investment.
"99% of people are spreading fake news about me. I was never running a Ponzi scheme. It was a legitimate business. The reason behind the collapse of this business, the kind of corruption that took place, the entire list of people who tried to make me bankrupt is with me. I will keep everything in front of the department concerned," Khan said.
"I will bring out all the names when I come in front of the judiciary," he added.
"The people involved are big shots and I am sure I will not be spared for this and my life will be in danger. If I reveal their names now, I am sure my family who is in hiding in India will be finished, " Khan stated.
"I am returning despite the fact that I can be killed while in custody, while being taken to court or even on the road, because it is public money and it has to be returned to people," he said.
More than 40,000 people have filed complaints against IMA. It also promised people returns on Halal investments and several Muslim families invested in it.
Currently, Interpol has issued a 'Blue Corner Notice' against Mansoor Khan, facilitating police to locate, identify or obtain information on a person of interest in a criminal investigation.
Watch the complete video of Mansoor Khan here:
Last Updated Jun 23, 2019, 7:05 PM IST