Former policeman's son arrested for attacking cops in Bengaluru
30-year-old son of retired police officer verbally abused and attacked the policemen, who were on duty in Rajagopalnagar police station, Bengaluru.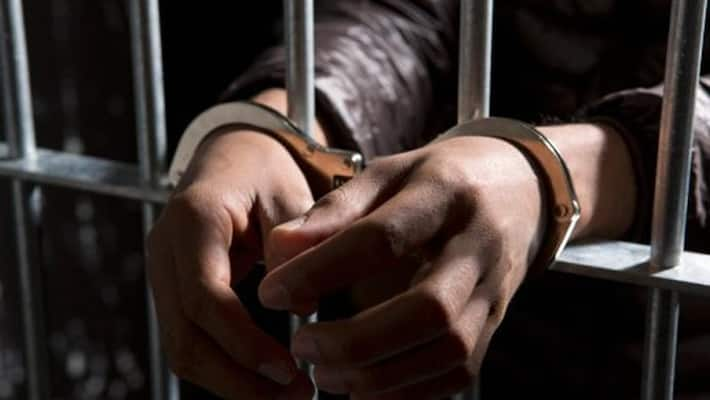 Bengaluru: 30-year-old Panduranga alias Pandu, son of a former policeman, was jailed for attacking the cops on duty on Saturday night. Police said that Panduranga was standing outside a bar near his house when the incident took place.
Panduranga is a resident of Rajagopalnagar and is employed in a private firm. Police have stated that at around 9.45 pm, the control room received a call saying that a few youths were creating a ruckus outside a bar on Rajagopalnagar Main Road. Police sub-inspector Shivraj Patel and probationary police sub-inspector Basavaraj arrived at the bar and asked Panduranga and the others to leave.
Panduranga reportedly started yelling at the cops, saying that he was the son of a retired cop and that he knew many officers in the department. Despite Patil's warnings, he continued shouting and abusing the cops, yelling about how his father is a retired assistant sub-inspector and how he had seen countless cops in his lifetime.
When Basavaraj tried to get involved, Panduranga attacked him as well. Even when his friends tried to hold him back, he attacked Basavaraj and tore his uniform, said the police.
Panduranga was arrested under IPC sections 353 (assault or criminal force to deter public servant from discharge of his duty) and 504 (intentional insult with intent to provoke breach of the peace).
Last Updated May 13, 2019, 3:23 PM IST