Five family members returning from temple die after car hits KSRTC bus
Five members of a family died on the spot when their Mahindra Scorpio collided with a KRSTC bus on Monday night at Nelamangala in Bengaluru outskirts. Investigation officers from KSRTC said that the driver Elumalai steered the vehicle over the median and collided head-on with an oncoming bus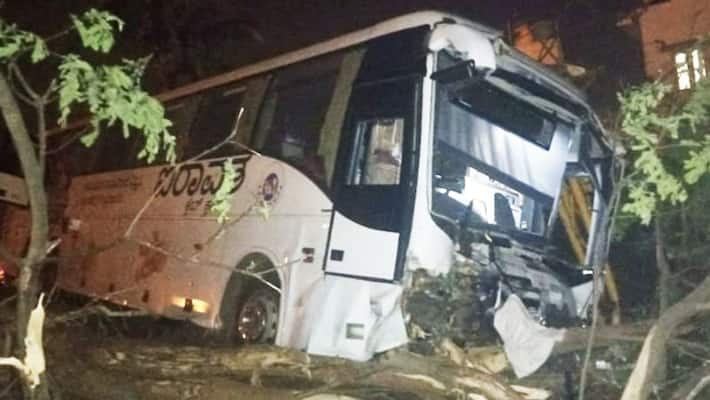 Bengaluru: On the day of Shivaratri, five members of a family, while returning after a visit to a temple, died on the spot after their car collided head-on with a KSRTC bus.
The victims have been identified as Elumalai (43), his wife Kamala (35), sons Kiran and Giridhar aged 14 and 13 years, and their daughter Geeta aged 10 years. Elumalai was a civil contractor and his wife Kamala worked as a BBMP pourakarmika.
According to KSRTC inspectors and Nelamangala Traffic police, the KRSTC bus, KA 57 F 2502 attached to Mangaluru was heading towards Manipal via Nelamangala and at 10:50 pm and the Scorpio heading from Kunigal road on national highway jumped the median and was travelling in the wrong direction. The Scorpio was travelling at a high speed and the driver lost control and hit the KSRTC bus. In the accident, KSRTC bus driver Bheemarao Chauhan was also injured and was admitted to the Taluk Hospital in Nelamangala.
Nelamangala Traffic Police have registered a case. Following the accident, the traffic police have intensified patrolling in the outer ring road and Bengaluru outskirts and put up additional signs and reflectors as a safety measure.
Last Updated Mar 5, 2019, 5:29 PM IST