BJP gets KMF out of Revanna's clutches, makes Balachandra Jarkiholi new president
BJP leader from Arabhavi in North Karnataka Balachandra Jarkiholi is set to take charge as Karnataka Milk Federation (KMF) president on Monday (September 2) as he was elected unopposed. Out of 16 members heading various milk federations in the state, 13 of them voted in favour of Jarkiholi. Bheema Naik from the Congress, HD Revanna from the JD(S) and another aspirant Maruthi Kashampur had to face embarrassment.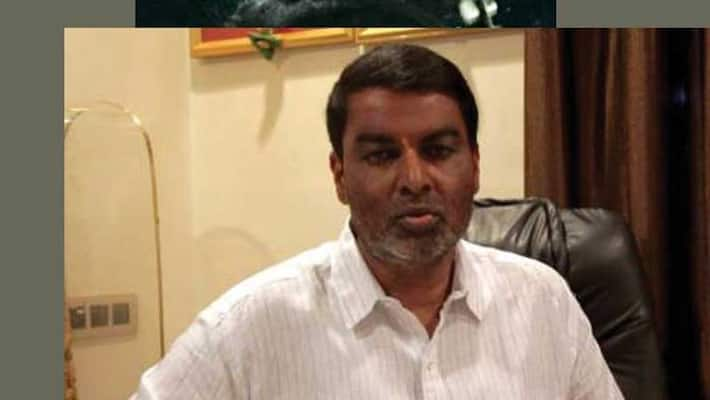 Bengaluru: As reported earlier, BJP is all set to make Arabhavi MLA, Balachandra Jarkiholi, as  the president of the Karnataka Milk Federation with an aim to contain possible dissent emerging from Belagavi BJP unit following the accommodation of Ramesh Jarkiholi once he wins the Gokak seat in the by-election.
The board is one of the richest and it paves the way to strengthen the vote base among the dairy farming community and for the first time the post has gone to a leader from the North Karnataka belt.
JD(S) leader and former KMF president HD Revanna, who was seen as the head of KMF activity is forced to keep himself out. As soon as Balachandra Jarkiholi was announced as the president after being elected unopposed, his supporters burst crackers and celebrated with gusto.
Initially it looked like Congress leader Bheema Naik will offer stiff competition to the post as eight out of 16 members who are the deciding factor hail from the Congress, but BJP managed to convince them to extend support to Jarkiholi for the post.
 KMF is a federation of the milk producers association. The milk from farmers is collected, processed and sold under the brand name Nandhini. This is the second-largest milk co-operative union after AMUL.
Last Updated Aug 31, 2019, 4:36 PM IST