Bengaluru traffic cops collect over Rs 70 lakh as fines in 6 days
Rs 72.49 lakh! That is the amount the Bengaluru cops have collected as fine from September 4 to September 9.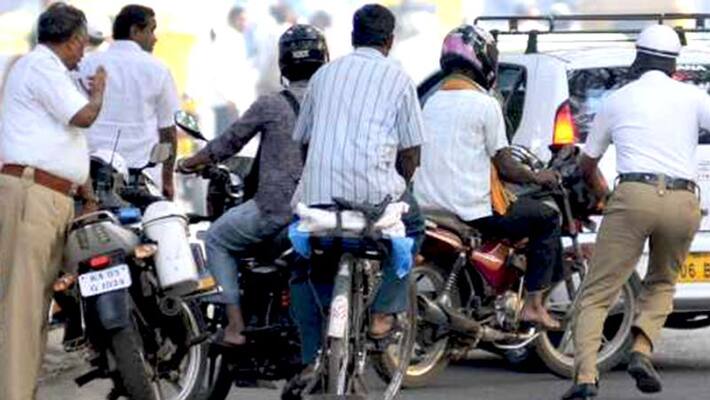 Bengaluru: The Bengaluru cops have collected a whopping Rs 72,49,900 as fines from September 4 to September 9. The amendments to the MV Act 1988 kicked in earlier this month. The highest fines have been collected in violations related to not wearing helmet, pillion not wearing helmet and using mobile phones while riding.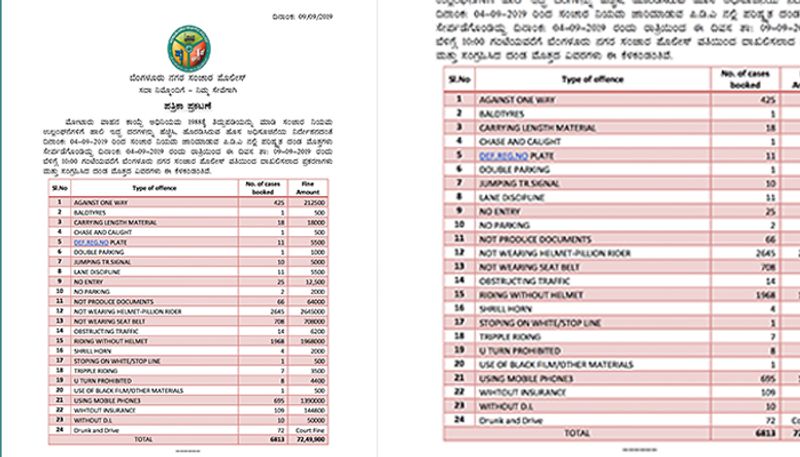 Earrlier this month, the cops had collected fines in excess of Rs 30 lakh.
Also Read: Bengaluru traffic cops book 2978 cases, collect Rs 30 lakh as fine in just 2 days
Reacting to the hefty fines being imposed, former chief minister Siddaramaiah has said that it is not a good idea to impose heavy fines. 
Nitin Gadkari, the minister under whom this ministry falls, has defended himself several times, saying such harsh moves are necessary to dissuade riders and drivers from taking to such devious driving behaviour.  
A few days ago, it was reported that a rider in Delhi was fined Rs 23,000 for violating various traffic rules. However, as the worth of his two-wheeler itself was much lesser than the fined amount (Rs 17,000) he refused to pay. 
In another case, there were reports that a tractor driver was fined Rs 49,000, again, for violating various traffic rules. 
But on the flip side, there are mixed reactions from the commuters. While some say it is good that such hefty impositions will surely act as a deterrent, there are some others who say the police themselves are confused about the amounts. Moreover there are others who say that the government should also improve the quality of roads with the same gusto as it rushes to fine traffic violators.
Last Updated Sep 9, 2019, 3:42 PM IST