Bengaluru test drive death case: Friend lied to save himself from getting jailed, say police
Gowtham, friend of the deceased -Sagar, had stated that Sagar was at the wheel during the test drive when the accident occurred, but the showroom staff stated that Gowtham was driving the car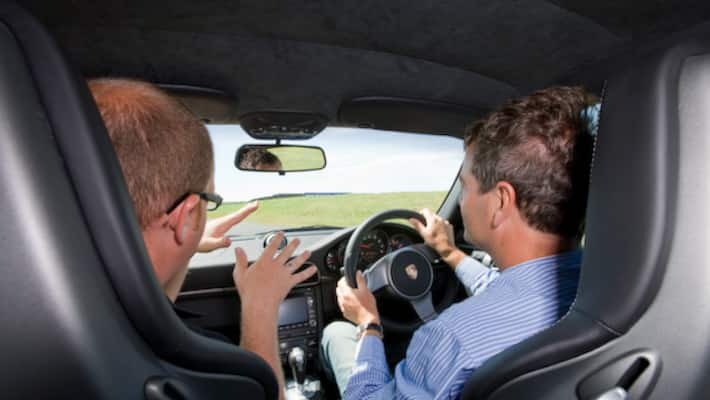 Bengaluru: The Nayandahalli test drive accident case has just gotten a little complex. A man was killed and four were severely injured during the test drive of a Range Rover car on Nice Road, on Tuesday.
Latest reports have stated that the injured friend lied to the police when he said that the deceased, Sagar Jayaram was driving the car when the accident occurred.
When the accident occurred it was not Sagar, but his friend Gowtham who was driving the car, said police.
Gowtham had earlier on Wednesday given a statement that Sagar was driving the car and was sitting behind with Sagar's wife Sandhya and son Samarth.
However, the showroom staff Shivakumar who was also injured in the accident said that it was Gowtham who was driving the car.
Reports cited Shivakumar who said that Gowtham was driving the car at 120 kmph on Nice Road. The car was picked up from the showroom at Roopena Agrahara by Sagar who was accompanied by his family, Gowtham and showroom representative Shivakumar.
The report added that when the vehicle reached speeds of 120 kmph, the driver lost control of the vehicle near the Hosakerehalli tollgate, hit a cement block, veered on to the road railing, flipped several times before falling 20-feet on to the ground.
Sagar was declared brought dead at hospital. His wife Sandhya was admitted to ICU and her condition is critical.
Gowtham will likely be considered prime accused and will be taken into custody as soon as he is out of hospital, said police.
ALSO READ: Bengaluru: Car test drive turns fatal in Nayandahalli; 1 dead, 4 injured
* Picture for representation only
Last Updated Mar 28, 2019, 7:13 PM IST