Bengaluru: Six families evacuated after three-storeyed building tilts
The floors constructed in the building were more than its capacity and its foundation had weakened after another constructor had started digging for a foundation next door.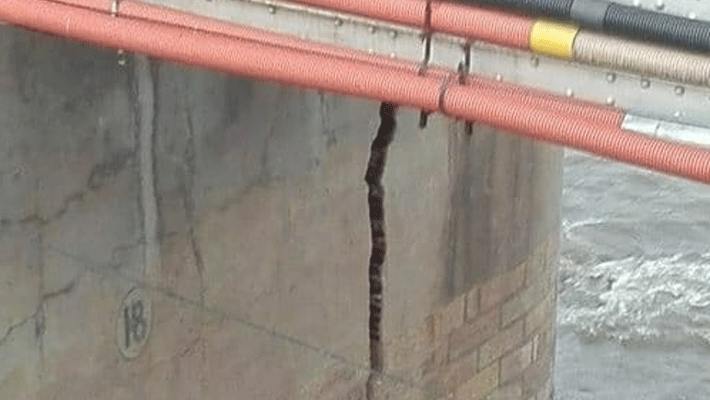 Bengaluru: A three-storeyed building in Horamavu, northeast Bengaluru tilted on Monday, after which around 6 families staying in the neighbourhood were evacuated as a precautionary measure. The building is located near a railway underpass in Horamavu.
BBMP engineers hurried to the spot after the building started tilting and started evacuating the families staying in nearby buildings too. Demolition orders were issued for the building.
Power supply to the building and neighbouring buildings has also been discontinued to avoid any mishaps. BBMP chief engineer (Mahadevapura), Parameshwariah stated that the building owner, Hukum Singh, had constructed ground plus three floors on a 12X40 sq ft site around 8 years ago. A neighbouring property owner had started some digging work, due to which the foundation of the building was left weakened. Parameshwariah also added that a vertical crack had appeared on the structure at the centre and the back and that the owner would have to pay for the demolition.
The BBMP has filed a case against Hukum Singh and Kumaresh, who had dug up the adjoining site for a foundation. Kumaresh has also been asked to stop construction on the site and to submit all important documents, since he hadn't taken permission from authorities for digging. Officials also stated that the building's fitness certificates was also not under the BBMPs possession.
According to the investigation carried out by the BBMP officials, the building's foundation was weak and there were no iron rods used to support the pillars. They added that the structure tilted because it had more floors than the actual capacity.
BBMP started demolishing the structure on Tuesday morning. 60% of the building has been broken down and the rest of the work is expected to be completed by Wednesday evening.
Image used for representation.
Last Updated May 15, 2019, 1:22 PM IST