Bengaluru: New building by-laws to curb violations; BBMP hopes to see quality construction
New building by-laws by the Bruhat Bengaluru Mahanagara Palike have provisions regarding the safety of construction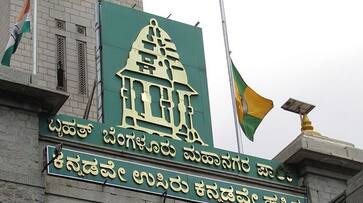 Bengaluru: Several multi-storeyed buildings are being constructed in small plots in the city with no space between them. Builders are neither ensuring the use of good quality materials in construction nor following the sanction given by the Bruhat Bengaluru Mahanagara Palike (BBMP). The callousness has led to multiple building collapses in a span of three months.
The civic body is now counting on new building by-laws to keep a check on unauthorised constructions and violations.
Several areas in the city have buildings coming up without any setback -- space around the building -- due to which a structural flaw in one of the buildings affects the adjacent buildings. These instances also put a lot of lives in danger.
Recent reports of a building collapse in Pulikeshi Nagar in Bengaluru stated that the collapse of one under construction building generated a domino effect due to which the residents of the next building were also affected, including the death of a watchman.
Read full report here: Bengaluru building collapse: 5 dead, 4 injured
The draft of the new building by-laws is ready. It will be placed before the standing committee for town planning shortly. Once it is approved, it will be sent to the BBMP Council before being sent to the government for final approval.
The additional director of town planning, Prasad, reportedly told The Hindu that the by-laws were last revised in 2003. Many provisions in the existing by-laws either no longer apply to Bengaluru or are ambiguous.
The BBMP has included provisions with regard to safety of construction for the first time in the new draft. Until now, for high rises, the onus was on the builder. Officials reportedly said that this is neither addressed in the current by-laws nor in the National Building Code.
An official reportedly said that they will now insist on builders to take certain measures during construction to minimise any incidents of collapse or other structural accidents.
The builders will also have to submit reports of structural engineers, tests of materials used during construction and other tests that certify the stability parameters, reports said.
Prasad reportedly said that despite all these rules, the ward engineers need to ensure that the builders follow the plan sanctioned by the Town Planning Department.
Last Updated Jul 12, 2019, 3:51 PM IST